Can't access my Pro or Max features
After successfully upgrading to a Pro, Max, or Enterprise subscription, you immediately get access to your new features. If you however do not see these changes to your account, make sure to go to My profile and see if it shows your correct subscription.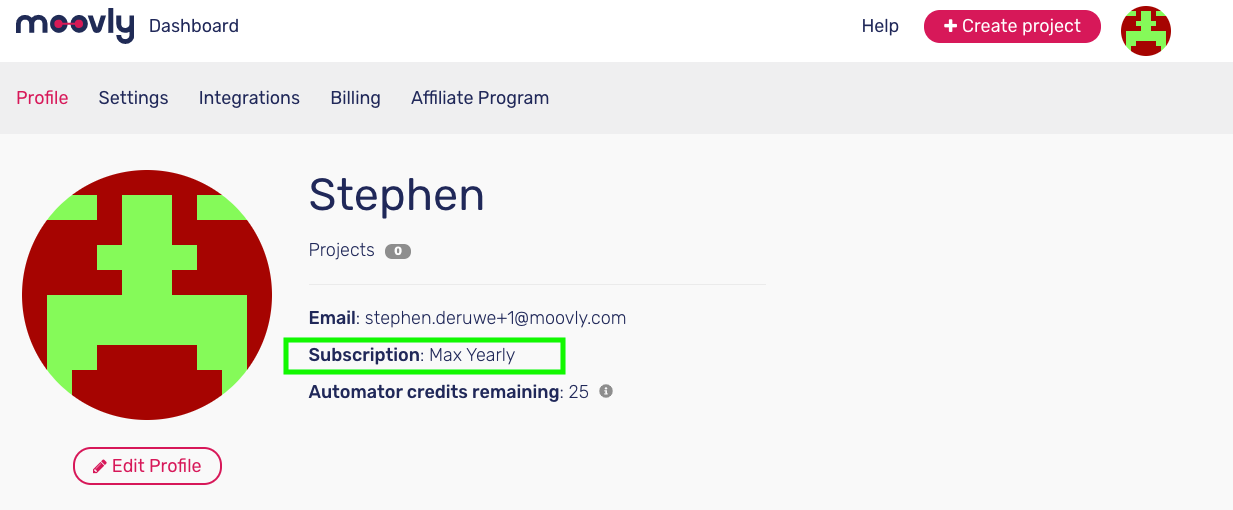 If you do not see the correct subscription here is a list of the following things you can do:

Hard refresh your current page (CTRL + F5 or ⌘ Cmd and ⇧ Shift key and then press R)

Log out to your account and log in to Moovly

Clear your browser cache. This cache is a place on your hard disk where your browser keeps things that it downloaded, in case they're needed again. This speeds up your browsing experience. Sometimes, however, the cache gets corrupted (e.g. due to an incompletely loaded page), which may have an impact on the web page or applications you are viewing. In such case, clearing is the best option. If you don't know how to clear your cache, this page explains how.​

Restart your browser

If none of these suggestions worked, please contact us by contacting support.

Related topics:
Related Articles

How do I upgrade my subscription?

Steps to upgrade from Free or Edu Free to a paid subscription When you register on Moovly for the first time, you get access to the Free version of Moovly. With this Free version, you can test and taste almost all the features of Moovly. If you would ...

What's in the Pro subscription?

Understand the features of the Pro subscription The Moovly Pro subscription adds many additional possibilities on top of the features of the Free version, including: Unlimited access to over 1+ million royalty free images, stock videos, sounds and ...

What's in the Max subscription?

Find out what's included in the Max subscription The Max subscription is designed for professional and business users that need the full package. Here's a list of the key features: 50 downloads or exports each month* Downloads in HD quality (up to ...

My subscription auto-renewed, can I get a refund?

Moovly is a Software-as-a-Service (SaaS) company, which means you get access to the Moovly platform and its features via the internet through your web browser. There is no software installation required. Moovly offers a Free service with limited ...

Will I still have access to my videos if I change my subscription?

Access your videos when you change your subscription Yes, you will! If you upgrade your subscription from Free to Pro Pro Monthly to Pro Yearly Free to Max Pro to Max Max Monthly to Max Yearly Free to Education Education to Pro Pro to Enterprise Max ...