We're thrilled to announce some exciting changes to the Moovly Dashboard that will enhance your Moovly experience. As part of our ongoing commitment to improving our platform, we've made some significant updates that we believe you'll find valuable:
1. A Fresh Look for the "My Projects" page
We've given the "My Projects" page a makeover that not only looks sleek but also makes it a breeze for both new and experienced users to navigate. Finding your way around your projects has never been easier. Plus, we've completely revamped the export section, making it easy to choose your preferred quality and platform for publishing your content. 🚀


Redesigned: "My Projects" page: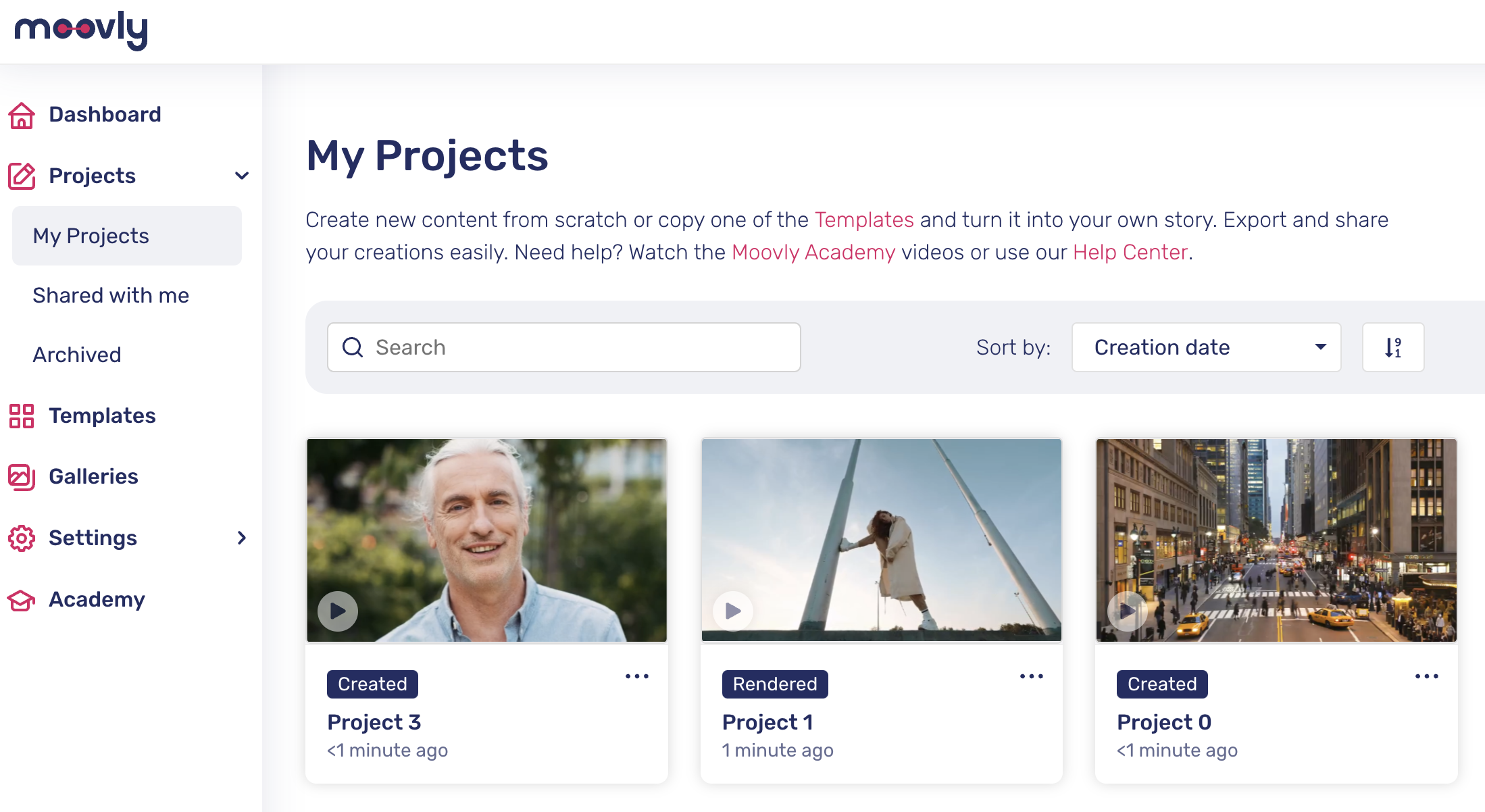 New export menu: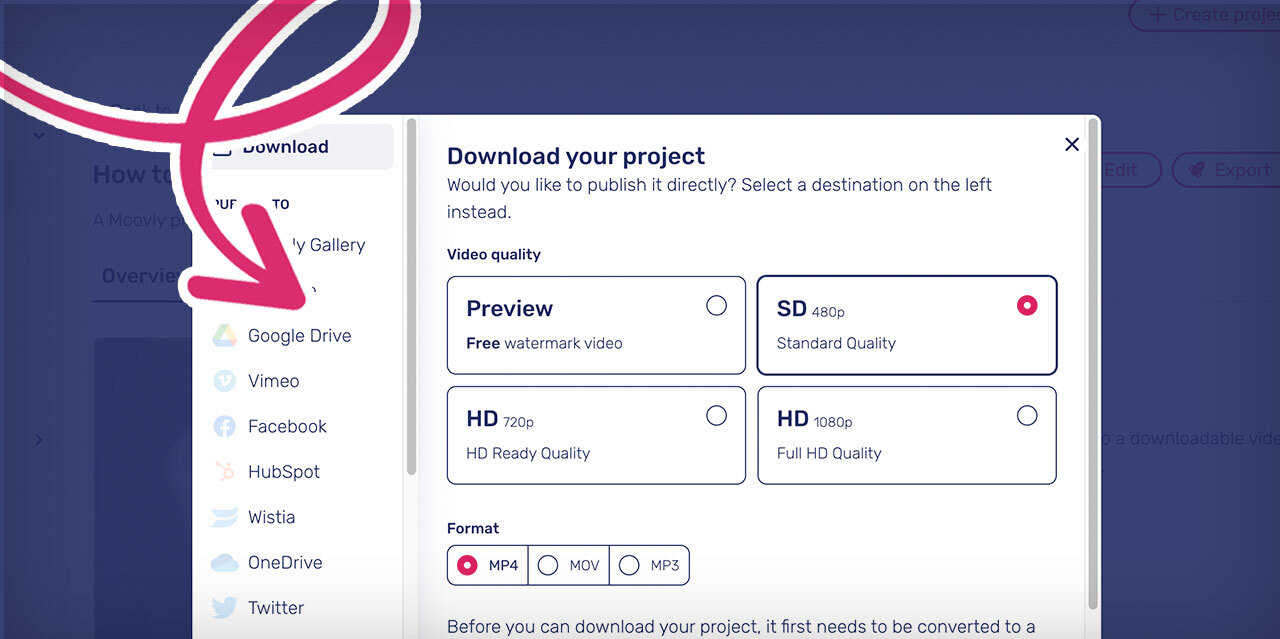 2. Streamlined Project Options
We get it; sometimes too many choices can be overwhelming. That's why we've simplified the available options for your projects. Less clutter, more creativity! 🎨
We're super excited about these changes, and we hope you are too.

New "Project Details" page: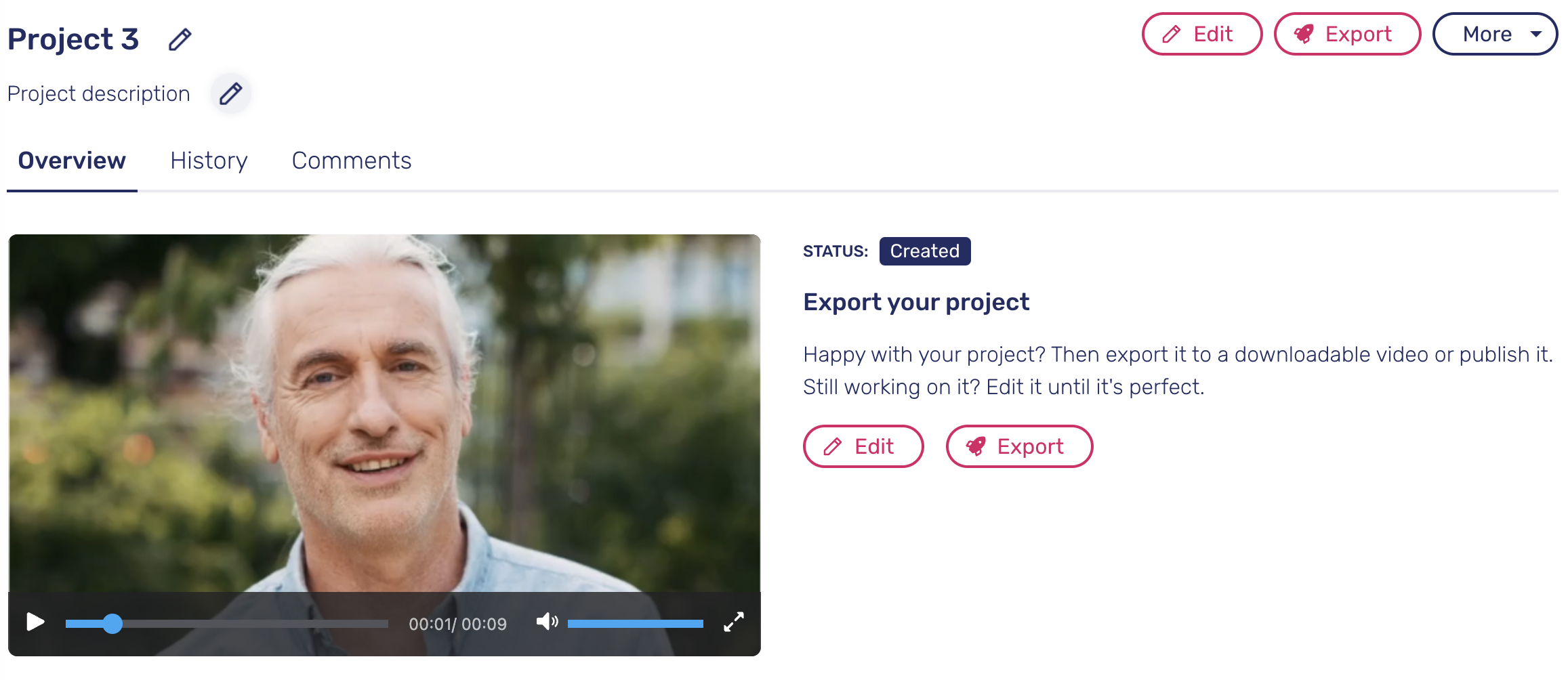 3. Real-Time Rendering Updates
With our clearer progress updates on the rendering process, you'll always know the status of your video. Whether it's rendering, uploading, or finalizing, you'll be in the know every step of the way.📽️

Updated rendering progress:
We're constantly striving to improve your Moovly experience, and these updates are just the beginning. Stay tuned for more exciting news and features coming your way. Until then, keep creating, and don't hesitate to
reach out
if you have any questions or feedback.