To customize the group settings you need to have an Enterprise subscription and have administrator rights.
To add your own custom fonts, please follow these steps:

Step 1: Go to your Moovly Dashboard and click on the Backoffice located on the left panel.


Step 2
: In the Backoffice click
Settings
.

Step 3
: To add your own fonts click
Fonts
under General. Then click
Add Font
Step 4
: Enter the name of the font and click
Add Font
.

Step 5
: Now click
Select the Fonts
and choose the fonts you want to add. We currently support TTF, OTF and WOFF. After you uploaded the fonts to the back office you need to choose the weight and style.
Step 6: After you selected the correct weight and style click Upload to add the custom font to your group.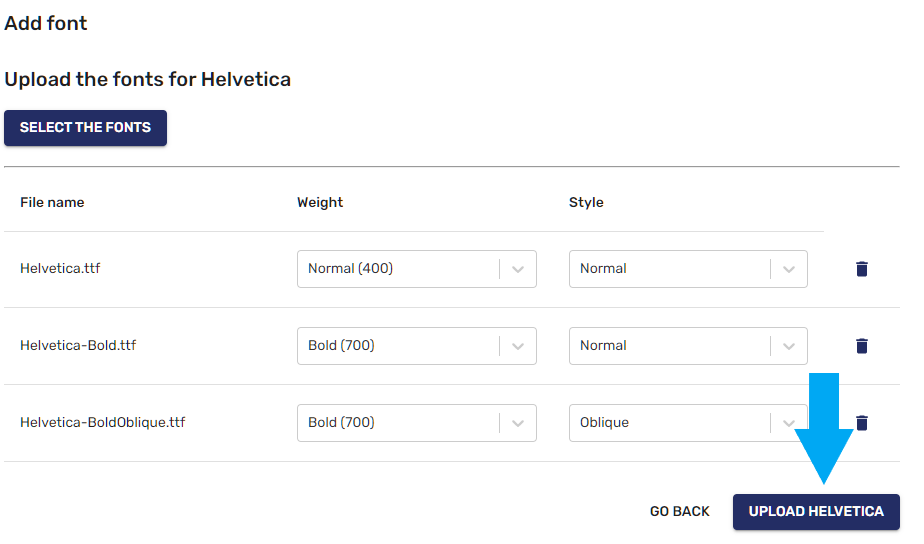 Any issues adding your own custom fonts to your group? Don't hesitate to contact support for further help!