How do I download an invoice?
When you purchase a subscription or Getty Images object on Moovly, you get an invoice via email. You can also download your invoices as follows:
1. Select "Settings" on the left side of the dashboard

2. Click "Billing"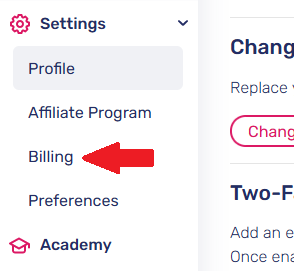 3. Click "Manage"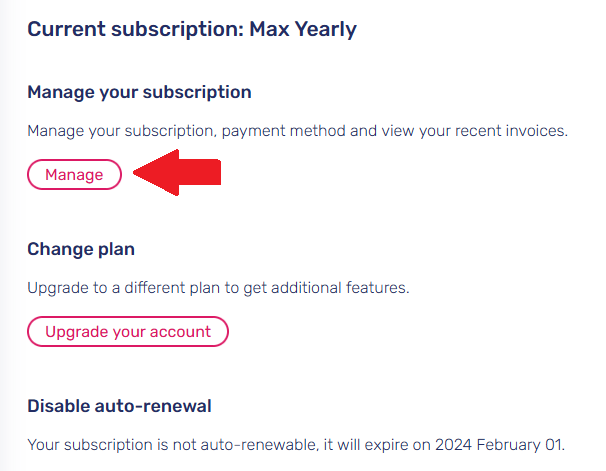 4. Click "Billing History" to see previous invoices and download them as PDF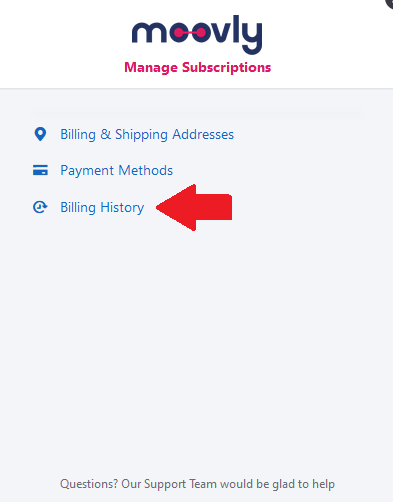 Related topics:
Related Articles

How can I change my billing information?

Changing your invoice address and other details To modify your billing details, follow these steps: Login to Moovly and click settings: 2. Next, in the submenu click the 'Billing tab: 3. Click 'See billing information'. You are now taken to our ...

What is VAT and when is it applied?

Process of VAT being applied to a Moovly purchase When you purchase something on the Moovly website, such as a subscription, VAT may be applied to the amount you have to pay. VAT stands for Value Added Tax, and is a tax added by the government to the ...

Which payment methods are supported?

How to pay for your Moovly subscription Whether you want to purchase or upgrade a subscription, Moovly provides several payment methods. We currently accept Visa, MasterCard, and American Express, as well as payments via Paypal. You will find these ...

How to turn on Two-Factor Authentication

With two-factor authentication, you add an extra layer of security to your account in case your password is stolen. After you set up Two-Factor Verification, you'll sign in to your account in two steps using: Your password and the authentication ...