How do I invite others to review my product video?
Step 1: Sign in to your Moovly account.
Step 2: Select a product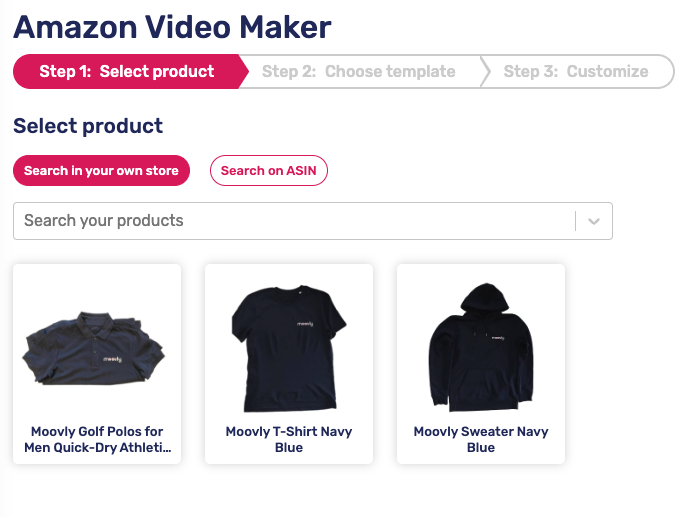 Step 3: Choose a template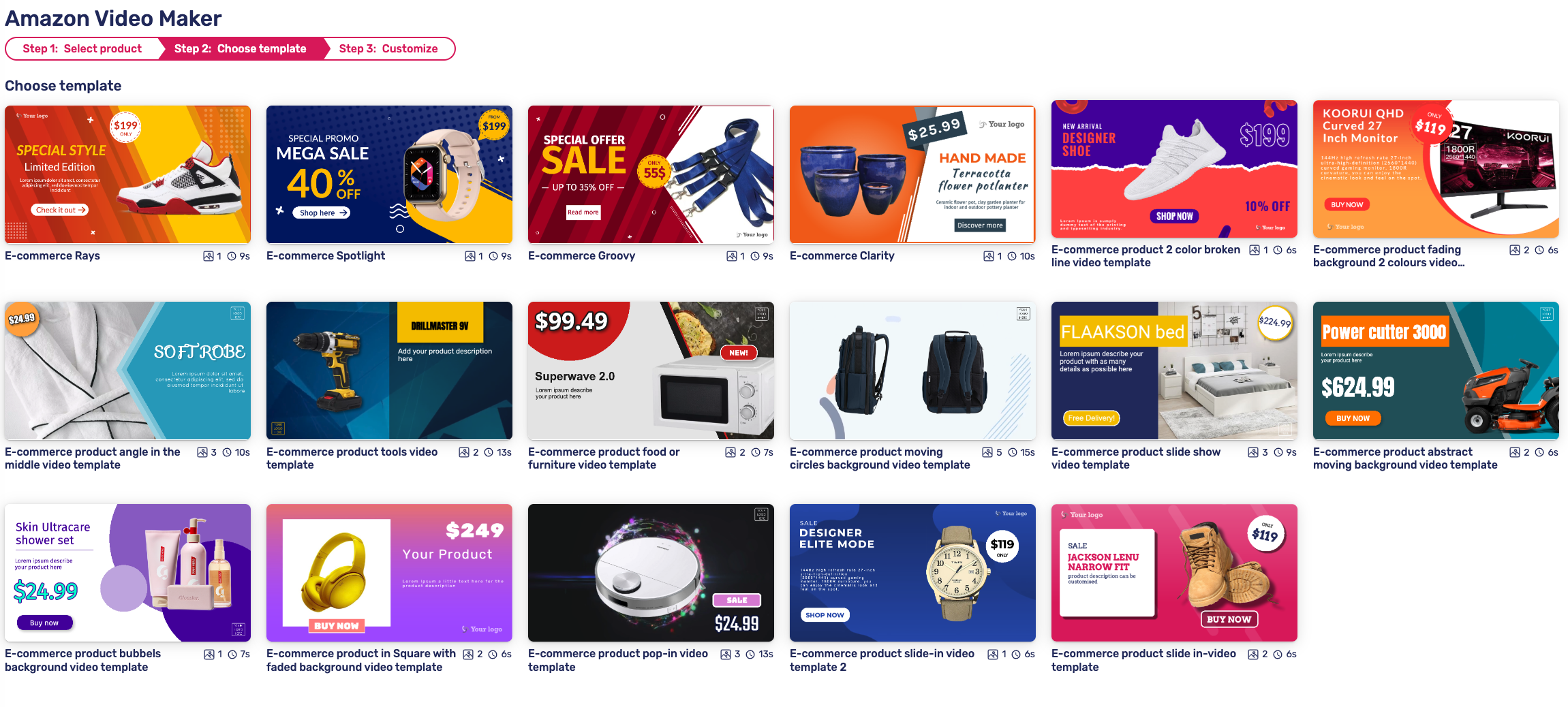 Step 4: Click 'Submit for review'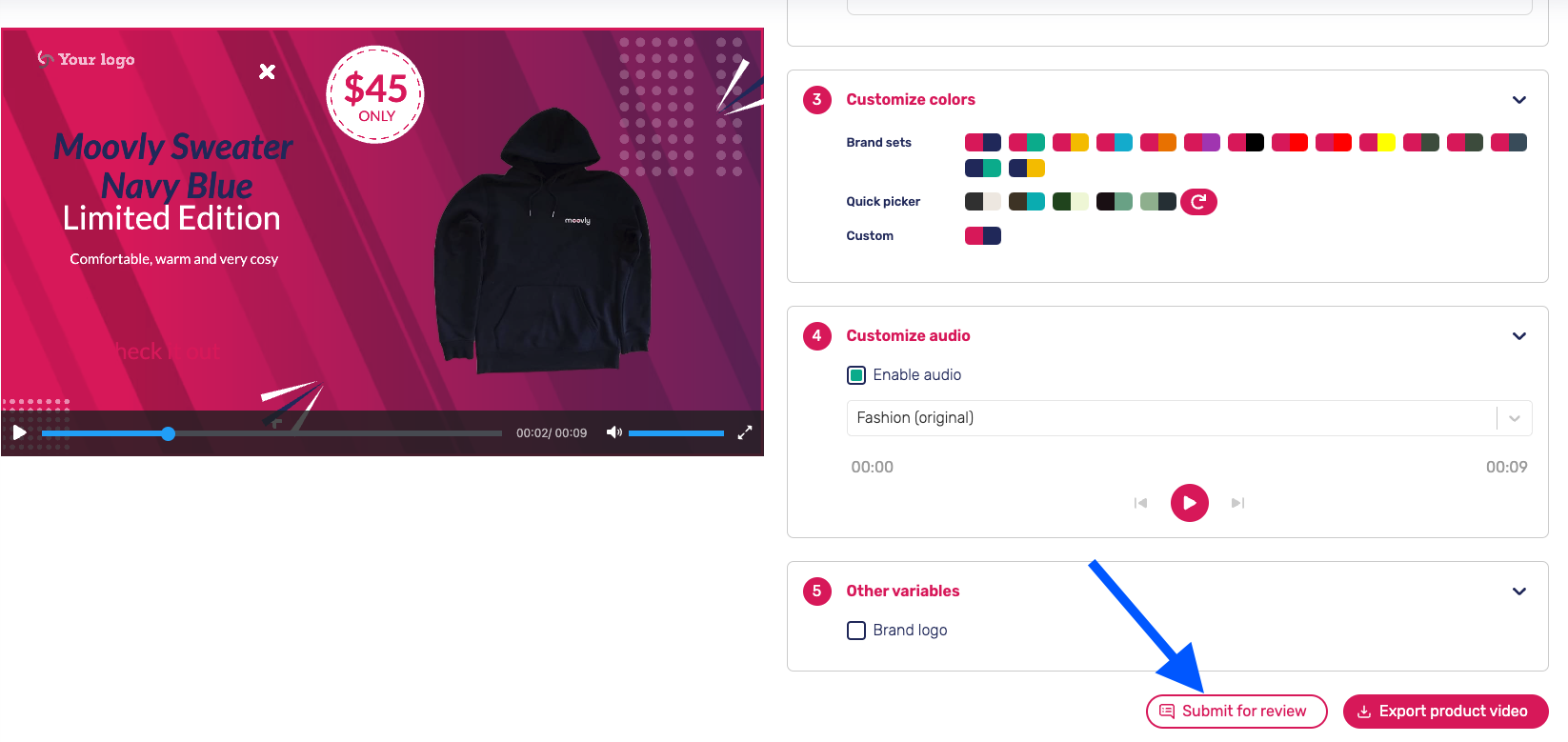 Step 5: Enter the email address of the reviewer(s) and click 'Share video'.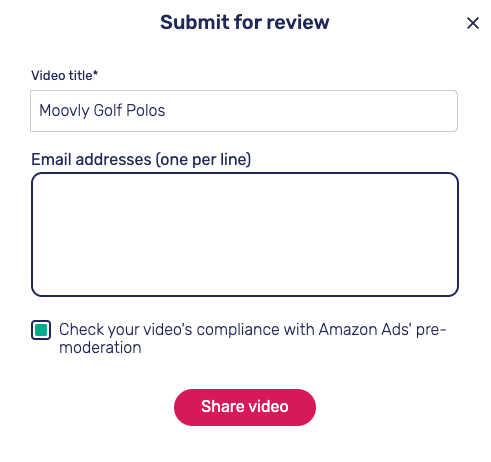 The reviewer(s) will receive an email with a link to the shared video where it is possible to leave feedback.

The creator will receive an email notification whenever someone leaves a comment on your video.
Related Articles

BigCommerce Video Maker Starter Guide

To get started you first need to connect your BigCommerce store with Moovly. Once connected you can start created videos. How to connect your BigCommerce Store There are two methods to connect your BigCommerce store: In BigCommerce Visit the ...

What is the E-Commerce Video Maker and how does it work?

The E-Commerce Video Maker The E-Commerce Video Maker allows store owners to produce product or advertising videos in a few simple steps. Using the integration, the Moovly platform fetches all the digital assets (photos, product details etc.) from ...

Do I need a subscription to access the E-commerce Video Maker?

You do not need a subscription in order to access or create product videos with our E-commerce Video Maker. The E-commerce Video Maker uses credits. Credits are required to create a video. You require 1 credit to create 1 video. In case you require ...

How do I connect my Amazon Seller account?

An Amazon Seller account is required to use Amazon Video maker 1. Sign-up to the Amazon Video maker. If you already have a Moovly account you can use those login details. 2. To connect your Amazon Seller account click "Connect" and choose your ...

How does the Amazon Ads pre-moderation in Moovly work?

The Moovly templates that are available on the Amazon Video Maker are all pre-approved by the Amazon Ads moderation process. Before you create an Amazon Ad video make sure to review the Amazon Advertising policy page. After the creation of a ...