How does the Amazon Ads pre-moderation in Moovly work?

The Moovly templates that are available on the Amazon Video Maker are all pre-approved by the Amazon Ads moderation process.

After the creation of a product video in the Amazon Video Maker, it first need to go through the pre-moderation process.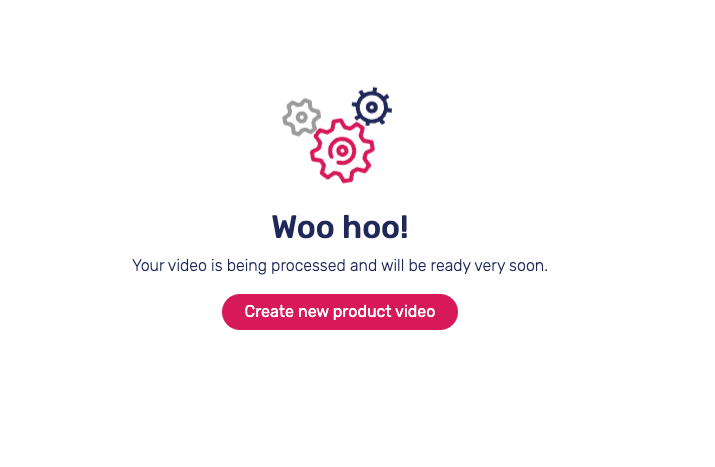 The status of the moderation and render process can be found under '
My videos
'.
The video will show a check or cross mark depending whether your video has been approved or not.

Approved product video:

Rejected product video:


When your video is rejected you can hover over the status of your product video for more information. Make sure to check out the
Amazon Advertising policy
page for more details on what to look out for before you start editing your video.

Tip: Before you decide to export your video you can use the 'submit for review' option to make sure if your video passed the Amazon Ads Pre-Moderation
Related Articles

How to create an Amazon approved video ad?

Use Amazon video ads to help customers discover your products and brand when they shop on Amazon. Creating a product video doesn't require a big budget or an entire product team or special effects. Follow these steps you need to create an Amazon ...

How do I connect my Amazon Seller account?

An Amazon Seller account is required to use Amazon Video maker 1. Sign-up to the Amazon Video maker. If you already have a Moovly account you can use those login details. 2. To connect your Amazon Seller account click "Connect" and choose your ...

What is the E-Commerce Video Maker and how does it work?

The E-Commerce Video Maker The E-Commerce Video Maker allows store owners to produce product or advertising videos in a few simple steps. Using the integration, the Moovly platform fetches all the digital assets (photos, product details etc.) from ...

How do I invite others to review my product video?

Step 1: Sign in to your Moovly account. Step 2: Select a product Step 3: Choose a template Step 4: Click 'Submit for review' Step 5: Enter the email address of the reviewer(s) and click 'Share video'. The reviewer(s) will receive an email with a ...

What is the RSS Video Maker and how does it work?

The RSS Video Maker The RSS Video Maker allows users to easily create videos based on an RSS feed in a few simple steps. Using the integration, the Moovly platform fetches the RSS Feed from the given RSS feed URL and turns it into a video. This works ...