How to archive and delete a project
Archiving a project
1. Go to your Dashboard and choose the project you want to archive and/or delete.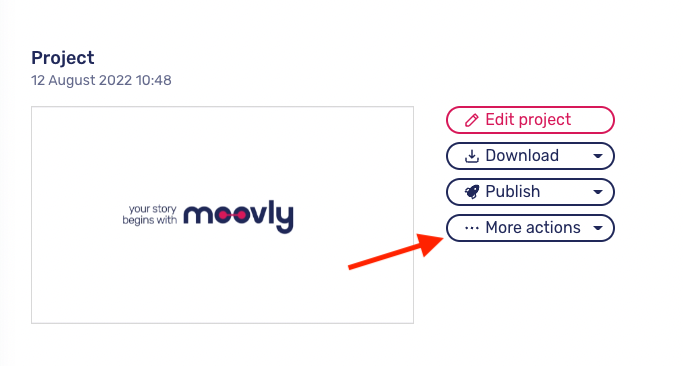 2. Click More actions and choose Archive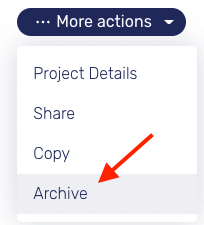 3. Click Proceed


The archived project is now moved to Archived

Deleting a project


When you delete a project, it is completely removed from your dashboard and Moovly account.

1. To delete a project go to Archived


2. Click more actions and choose Delete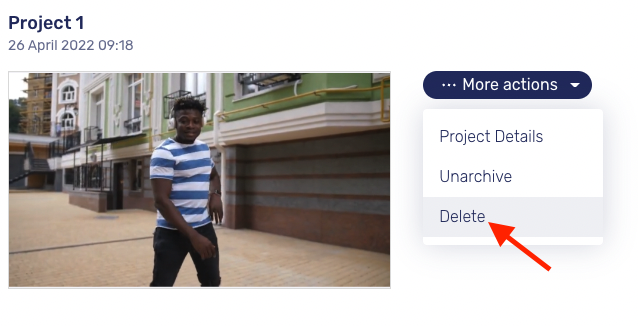 3. Click Delete or Cancel if you change your mind.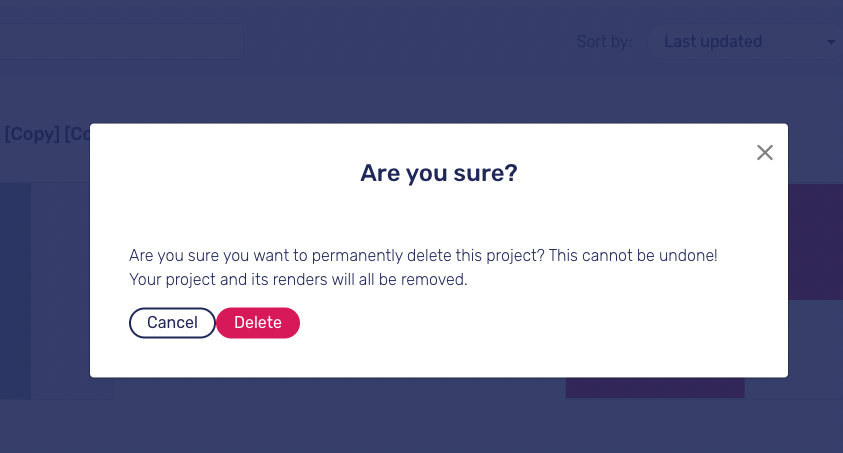 Your project is now removed from your Moovly account.
Related Articles

How to troubleshoot browser problems?

Find out how to resolve Moovly issues related to your browser Moovly Studio is an online application that runs in a browser. In other words, you don't have to install any software, a browser is sufficient. To fully take advantage of all features of ...

How to clear the cache of my browser?

When you use a browser on Windows or Mac OS/OS X it saves some information from websites in its cache and cookies. Clearing them fixes certain problems, like loading or formatting issues on sites. Google Chrome On your computer, open Chrome. At the ...

What if I only want to make one Moovly project?

Learn how to subscribe for one-off or short term projects. Especially for short term or one-off projects, we've created our Monthly subscriptions. Upon subscribing to one of these plans, you'll immediately pay for the upcoming 30 days. You can cancel ...

How to get rid of the Moovly outro and watermark?

Read how to remove the Moovly logo and outro from your content Once rendered, published or downloaded, every Moovly project created with a Free Version will carry a Moovly logo: ...and a Moovly outro of 10 seconds: To remove the Moovly logo and ...

How to use autoplay for your video on your website

Steps to enable autoplay for your videos. If you like to use one of your videos on a website and have autoplay enabled you just need to follow these steps. Step 1: Publish your project to the Moovly Gallery. * You can choose to unlist from the Moovly ...