Moovly templates let you create videos in a short amount of time. But sometimes the templates are not completely suited to your taste or do not match what you're looking for. Custom-made templates are a great solution to that.

In this article, you will learn how to create a custom template suited for e-commerce videos that can also be applied to other videos.

To create a template you either need to create a new project that you'd like to turn into a template or use an existing project.

In the Moovly Editor go to the Setting tab - Template and click 'Enable template functions'.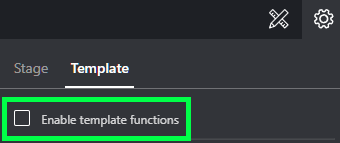 General Template settings

You can choose your template colors and fonts this will apply to the whole template.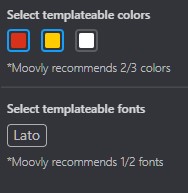 Template Objects

Now select a text, video or image object that you want to mark as a template object. Marking objects as a template object, allows you to replace the objects with new ones and automatically apply the previously used settings of the marked template object. Objects that you do not want to change you keep unmarked.

We recommend marking only the necessary objects that you want to swap out for other objects. This will keep your template structured and organized.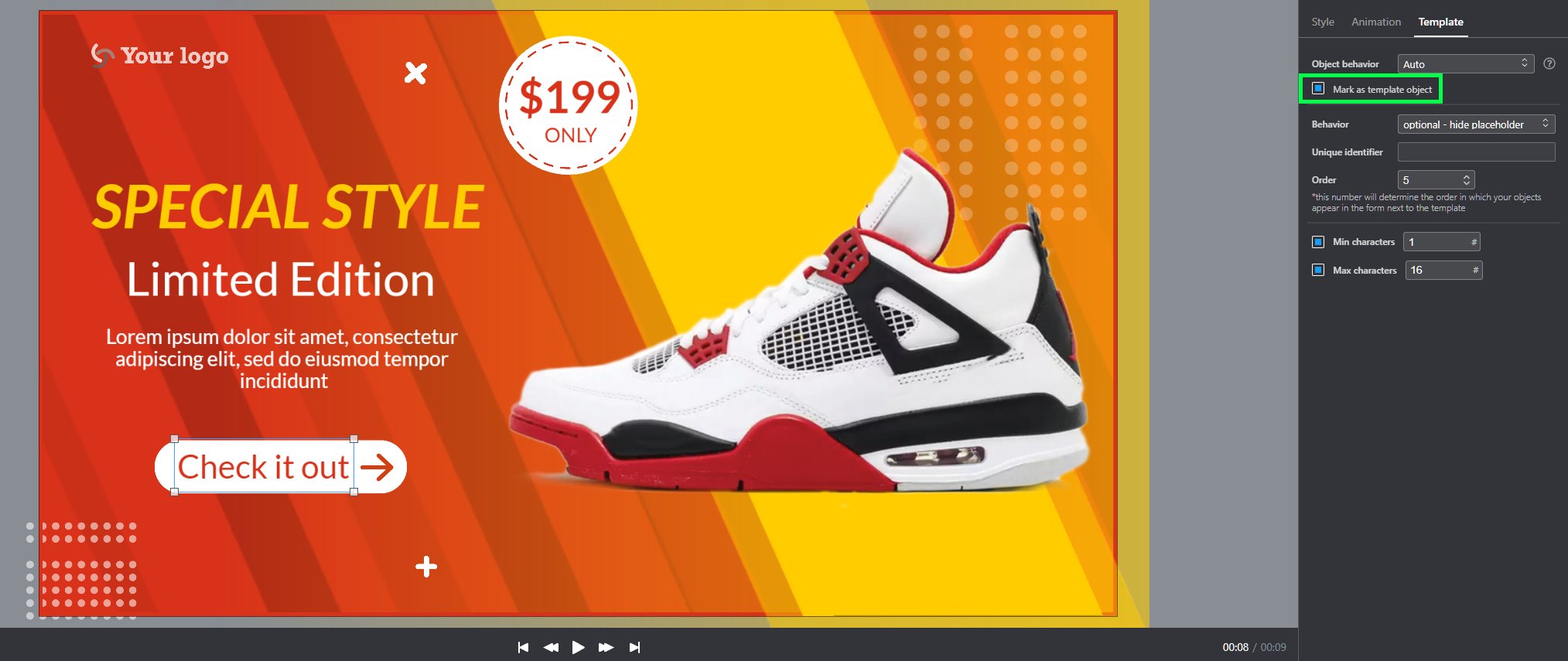 For each type of object, you have additional settings that you can choose between.

Behavior:


Is required: This will make it mandatory that object must be replaced in order to create a project from the template

Optional - keep placeholder: It will automatically use the placeholder object if there has no new object been added

Optional - hide placeholder: It will automatically hide the placeholder object if no new object has been added

Unique identifier: The name of the object that will be shown in the quick edit form. If left blank it will use a default name.

Order: Determine the order of the template objects that will be shown next to the template

Next, when you select a text, video, image or audio object you will have specific options for each of them.

Text object: Choose the amount of min. and max. characters that may be used.

Image object:

Fixed length,

min and maximum duration




Video Object: Fixed length, min and max duration, object fit




Audio Object: Fixed length, min and max duration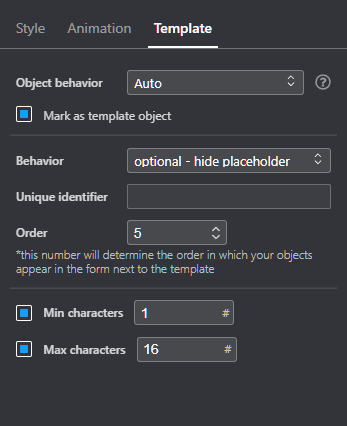 When you're finished with your template click Save & Exit and go to your Project Details.

In your project details click template - Save as new template.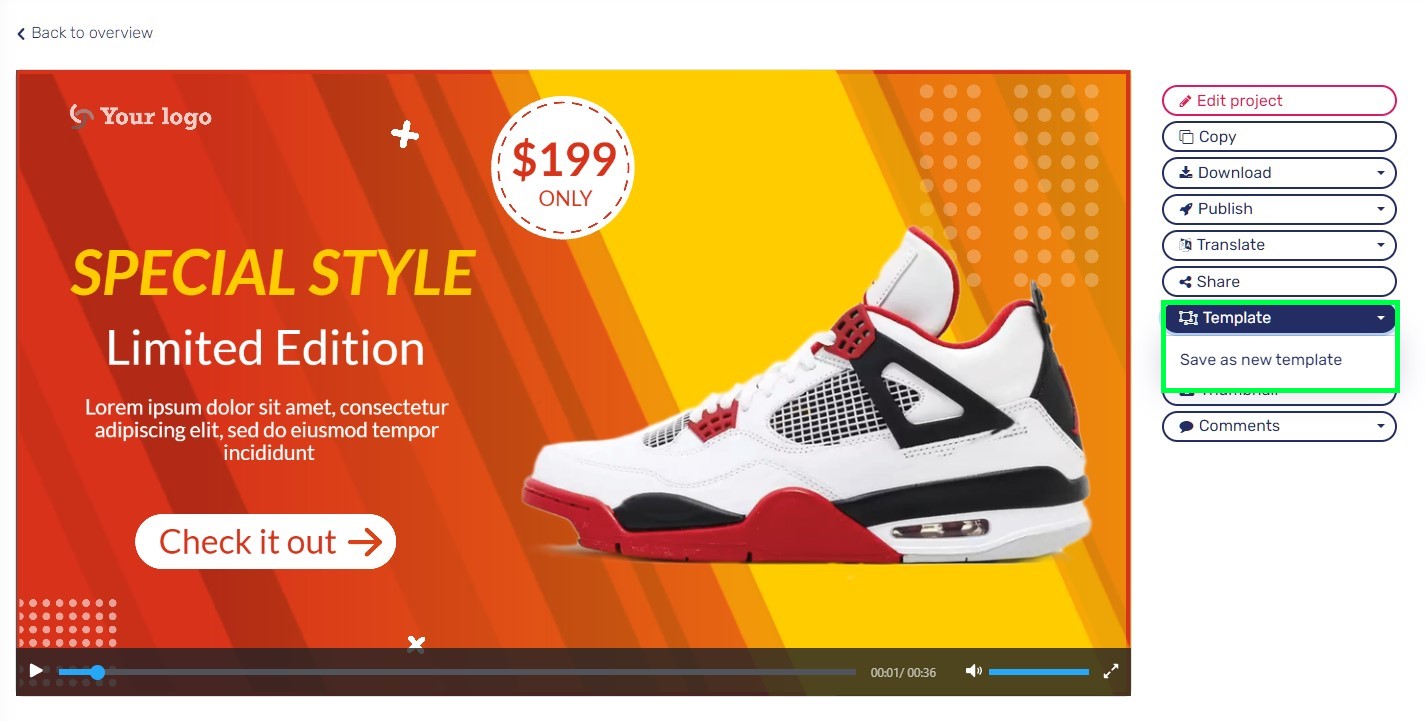 Finally, to add your e-commerce template to the
Video Maker
you need to tick off the box and click '
Create'
.
There are additional options that allows you to save comments in templates or published on a WP page you can send out the rendered videos to the users who used the template to create their video.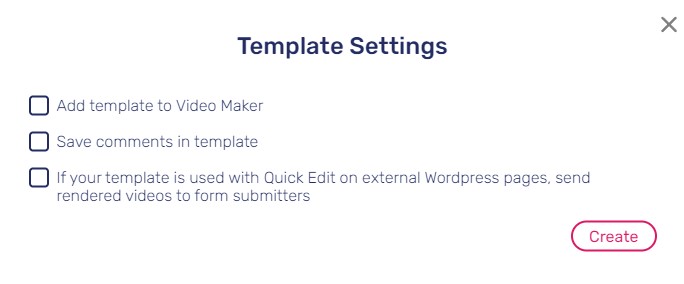 When you access the template you will have the Quick Edit form next to the preview.