Learn how to set up your account
Now that you know how what Moovly Studio is, it's time to take the next step and create your personal account! 🚀

Have a look here how to register and finetune your personal account:

1) Please visit https://www.moovly.com/ (du-uh 😏)

2) Click 'Get Started' in the right upper corner of your screen:
3) You will now need to fill in your personal details and your email address.

...make sure to agree on our Terms & Conditions!

4) Once you hit the 'Create account' button, you'll be sent an email so you can activate your account.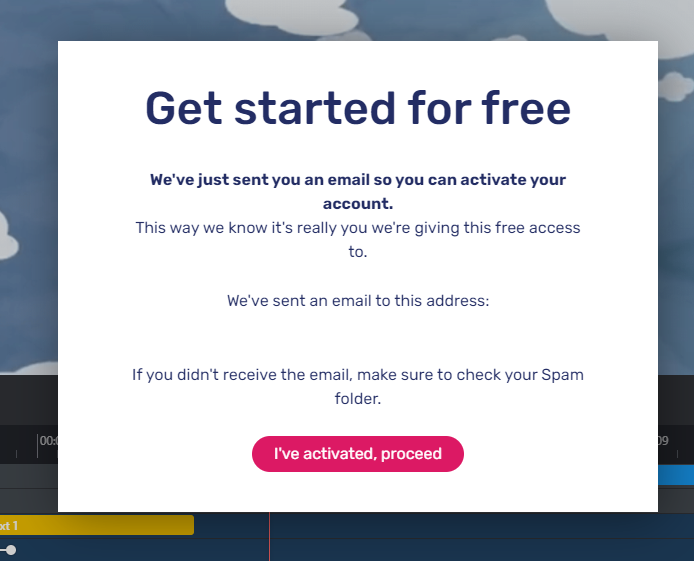 If you didn't receive the email, make sure to check your spam folder!

5) Please click the activation link in this email:

...which will take you to the page where you can set your password. Your password must be at least 8 characters long and contain at least 1 capital letter and 1 number.

6) Welcome to the Moovly Dashboard! 💫 Now please proceed to the 'Profile' thumbnail in the right upper corner of the page and click 'My Profile':

7) Here you'll find 2 folders: Profile - Settings and a rather strange, ugly "profile picture" 🙈; we'll proceed by clicking the 'Edit Profile' button: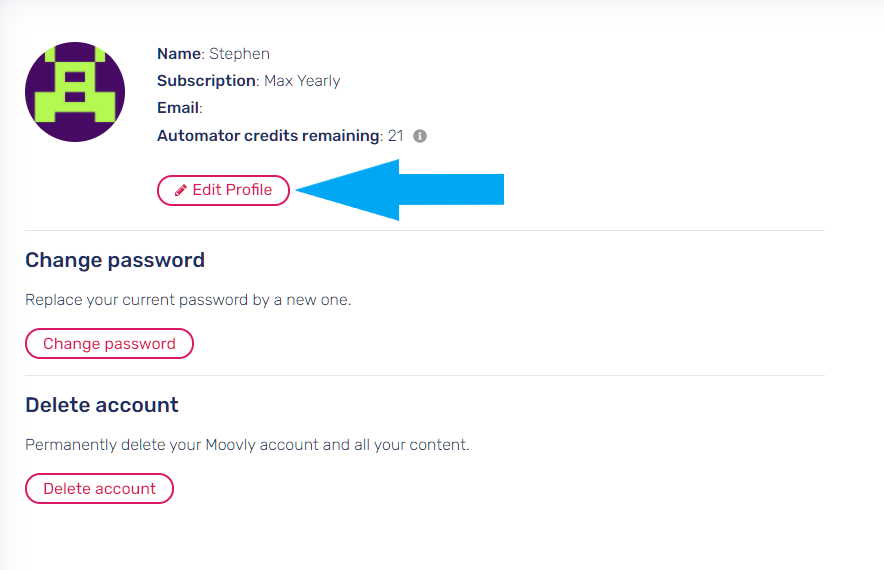 8) You can now fill out all the empty fields, which will help both us and yourself to stay tuned in the future with information that's relevant to your business or personal needs:

9) Now finally - how to get rid of that weird "profile picture"?! 😂
We use a site called Gravatar (https://en.gravatar.com/) for this, which associates an image with your email address.
So you can go to the Gravatar website, login or sign up with your email address, and change the picture connected to the account:

Please be informed it can take a couple of minutes for the picture to be picked up by the Moovly website.

10) ...DONE! 🌟🎈🎉

-----