If you already created PowerPoint presentations you can now import your presentations on Moovly. The import function can help you save time in creating a video version of your presentation.


Please note that this function is still in development, which means that the import process and result may be incomplete, contain errors or faulty conversions. We keep improving the conversion process to deliver the best possible results.

Moovly's PowerPoint import feature allows you to automatically:
Create a new Moovly project with the same title




Create a new Moovly Clip for each PowerPoint slide, import text, images, objects shapes and position them on the Stage in a position and size similar to the corresponding slides.



To import a Powerpoint file (PPT or PPTX), go to your Dashboard and click Create project in the top right corner.


Click
Import PowerPoint presentation
.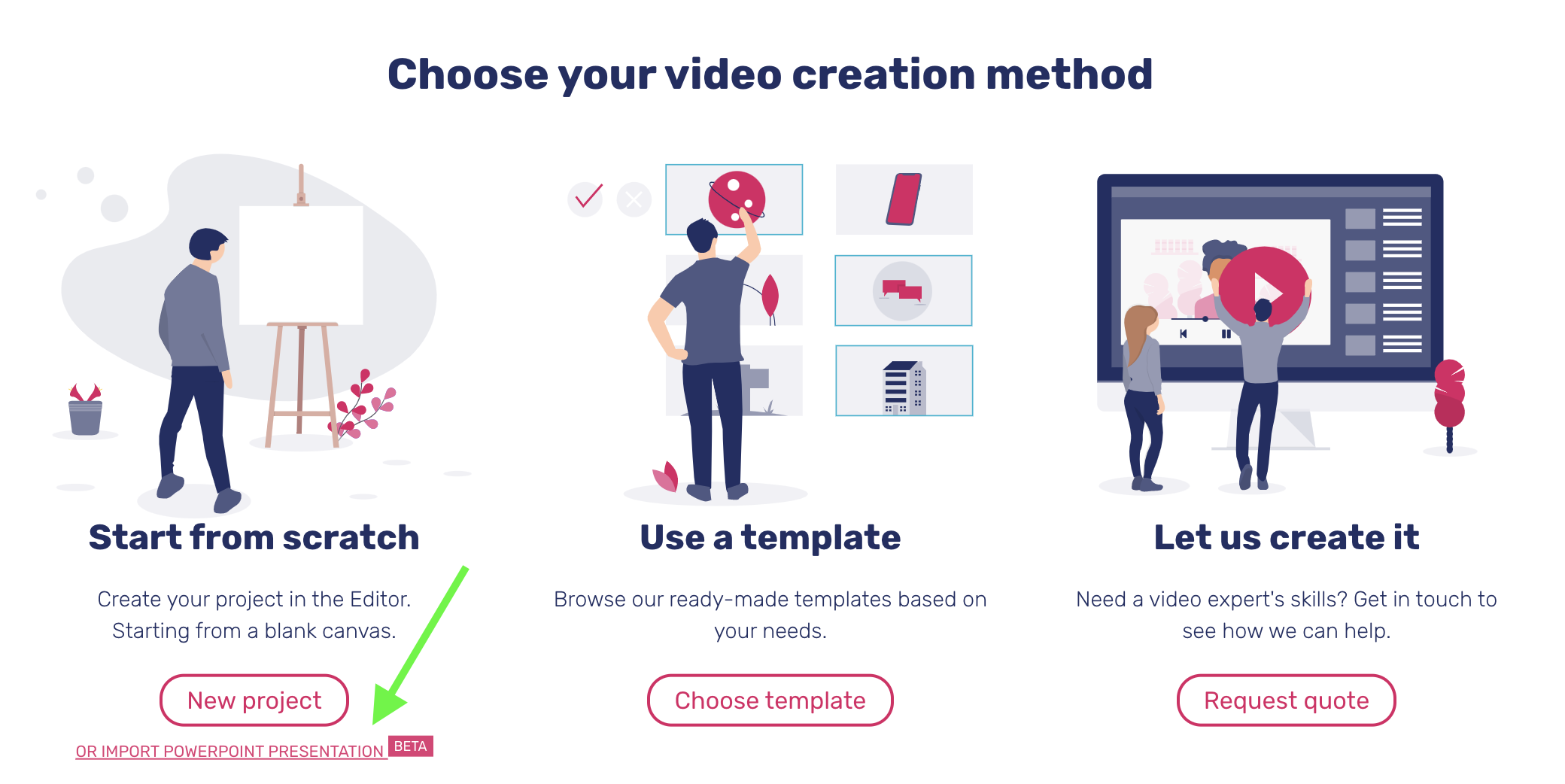 Click Import PowerPoint file.

Before you convert your presentation into a Moovly video or presentation you have some additional options:

Select which

library

your assets will be uploaded to in the Moovly Studio




Choose which animation effect will be added to each object and if you want to display all objects all at once or one by one.




Choose between a video or

video presentation




Add background music to your video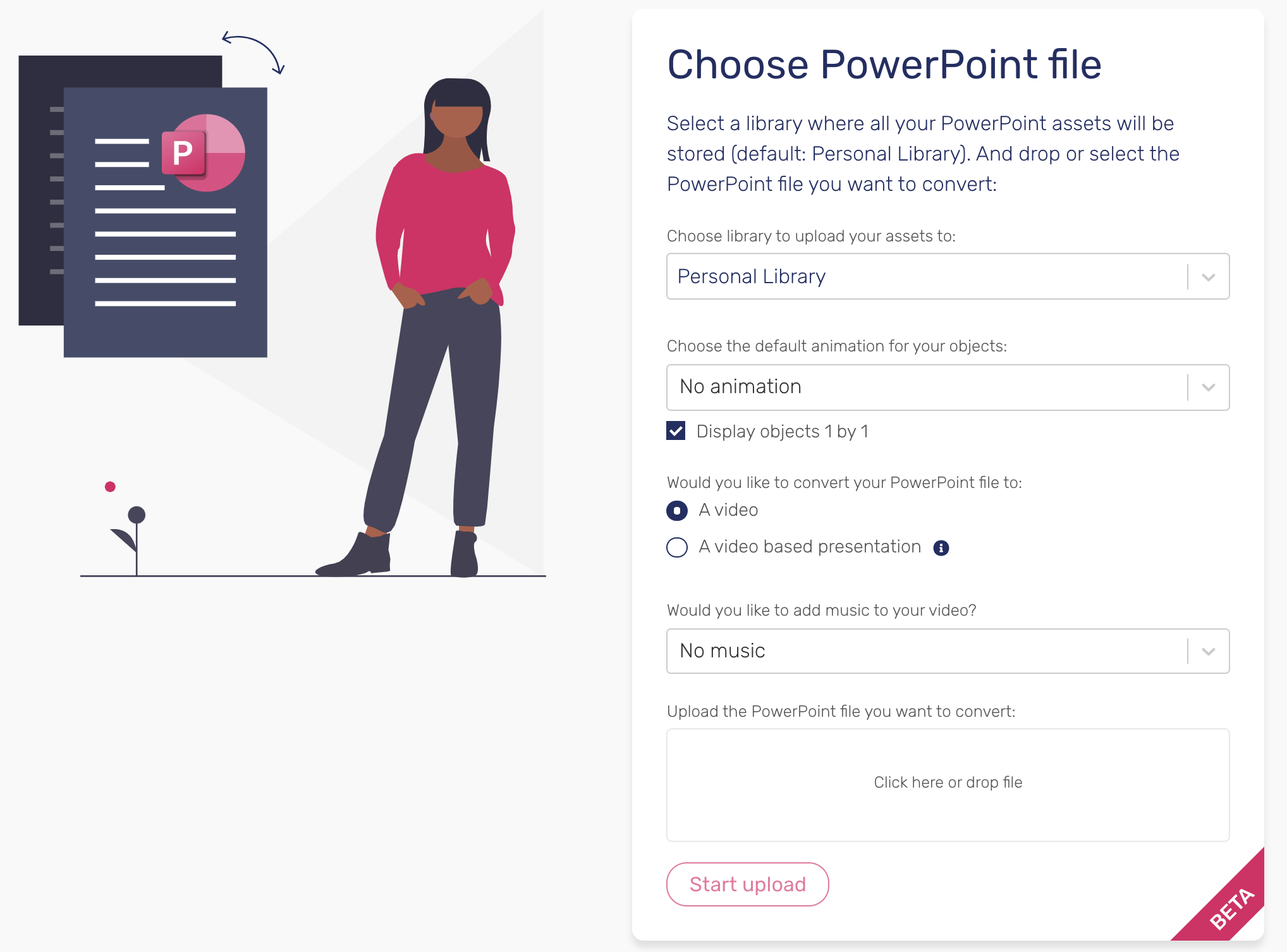 Finally, select your PowerPoint presentation from your computer and click start upload to convert into a Moovly project or Moovly presentation.


After your Powerpoint presentation has been successfully converted, a new Moovly project will be created and the slides will be converted (this may take a while, depending on the size and complexity of your PowerPoint file).
When the conversion is ready, you will be able to open the project in the Moovly Studio and use it as a basis for your Moovly video or presentation.