Before you start you need to have an Instagram Business account and a project with a maximum length of 1 minute and at least 2 seconds long.

Step 1: Go to My Projects and click on publish to Instagram.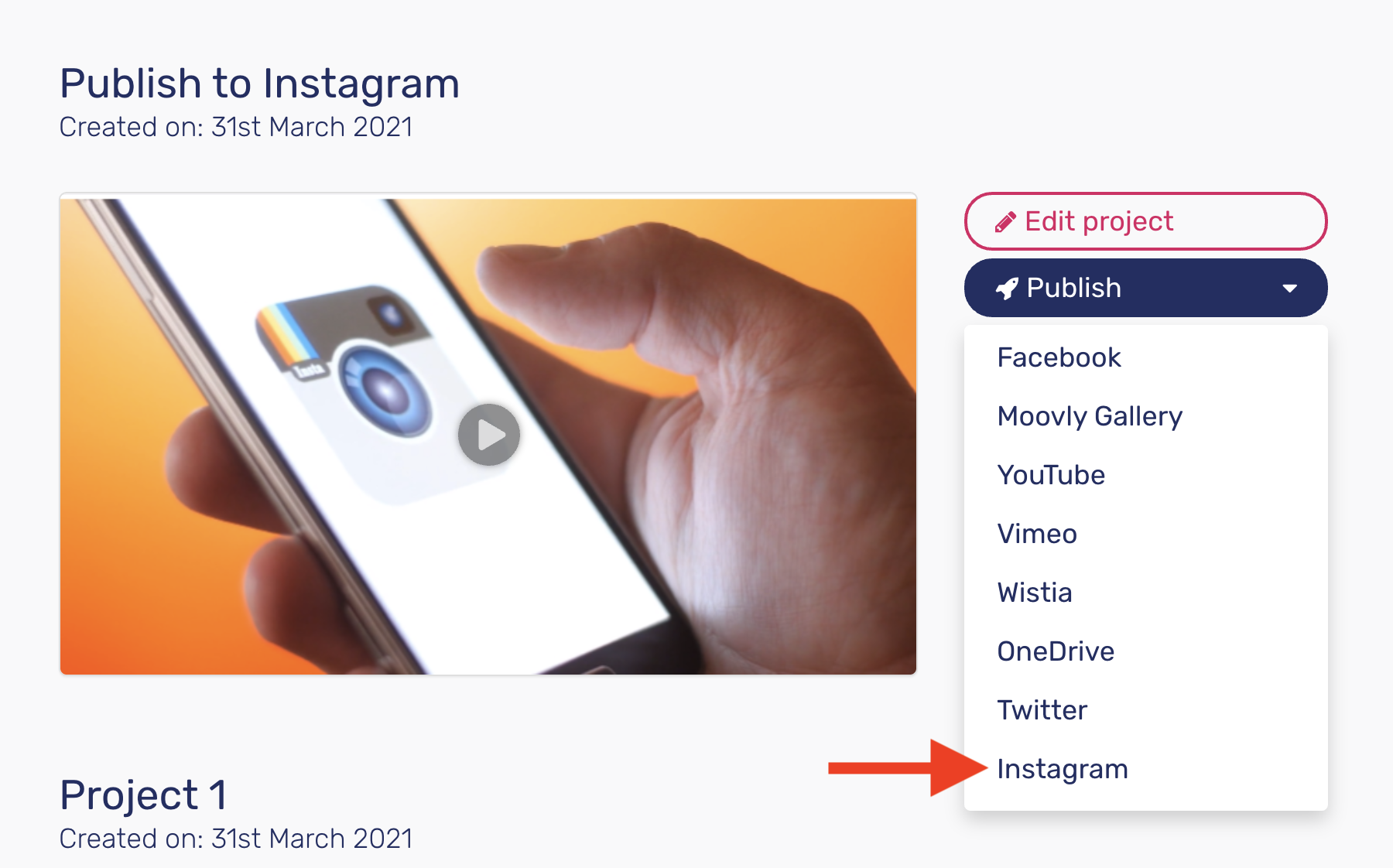 Step 2: Connect your Moovly account with Instagram.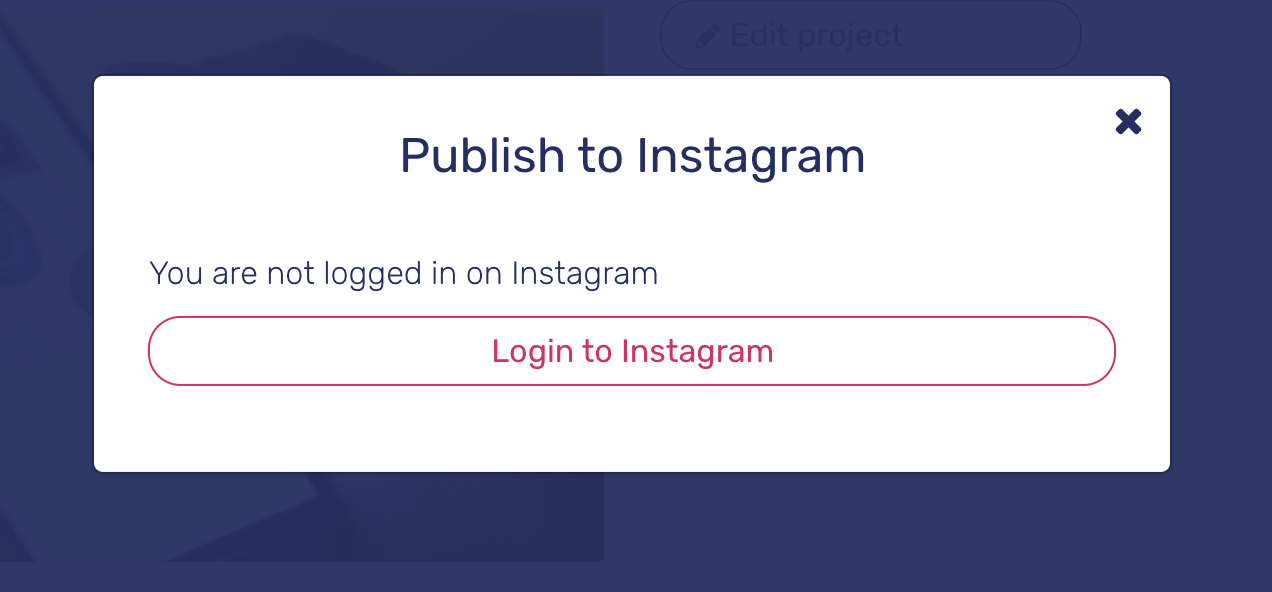 Step 3: Click Authorize to connect your account.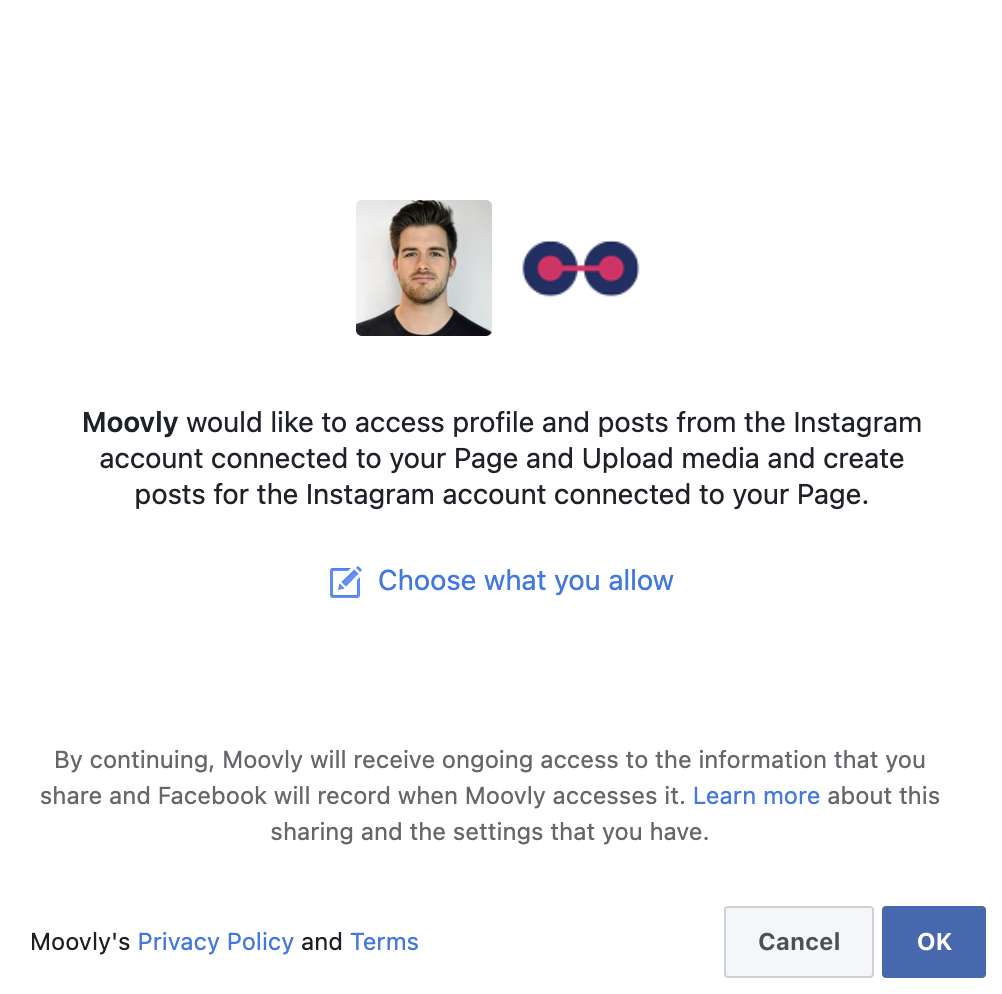 Step 4: In the following panel you can choose from which Facebook page you wish to publish your video. If your Facebook page is not yet connected to your Instagram account you can click the button that is shown here:

Step 5: Add a caption to your Instagram post.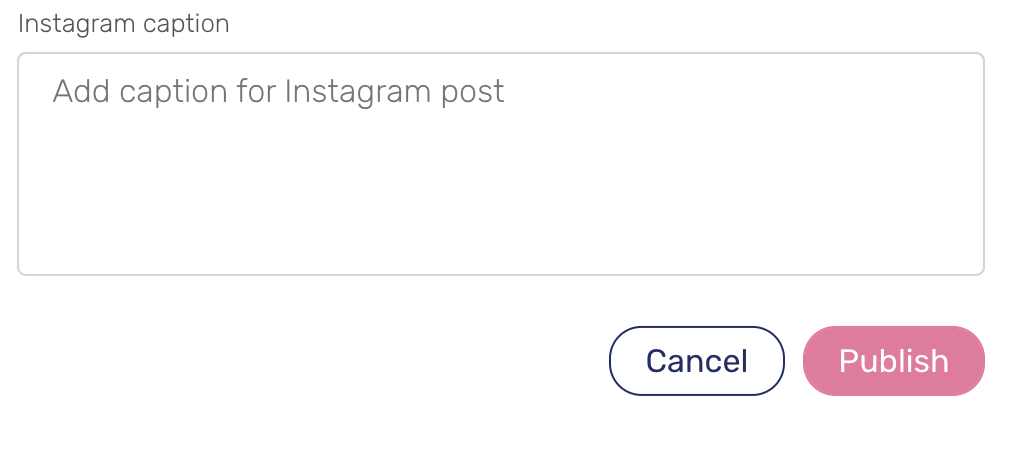 Step 6: If everything is set-up correctly you can now click Publish to start uploading your video to Instagram!

Once the video is uploaded to Instagram it will be available on your Instagram feed!

Any issues publishing your video to Instagram? Don't hesitate to contact support for further help!