Trimming videos in Moovly
How to trim videos in Moovly

New feature!

When you have added a video object to your Personal Library, you can choose to trim your video object to cut out certain parts that are not necessary for your project.
Follow these easy steps to trim your videos in the Editor:
Step 1: Select the video object in your library and find the ✂️ symbol on the right side panel right above the Preview.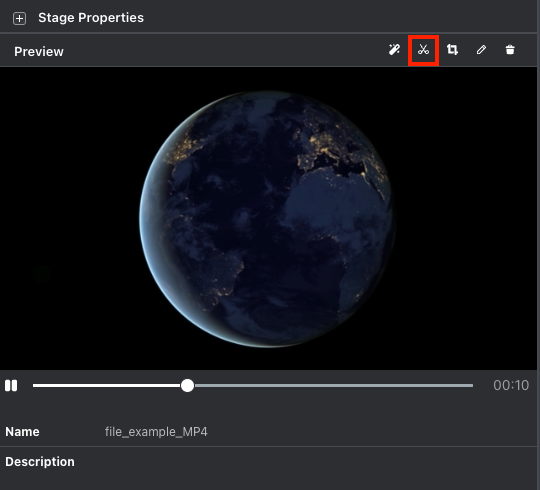 Step 2: Drag the left or right edge of the video object's duration to adjust your video length. You can also use the timestamps below to make any changes.


You can make use of trim blocks to trim multiple parts in your video to save it as one video.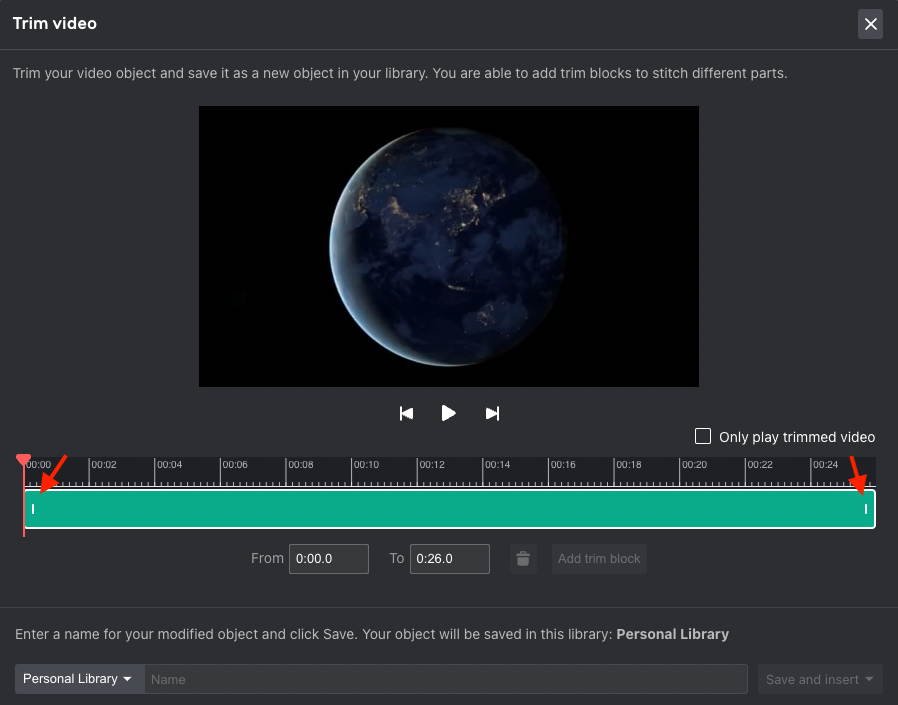 Step 3: Click Save and insert or choose Save to library.
Related Articles

Does Moovly have explainer videos?

Read how to access the Moovly Academy When you use Moovly Studio, it could be useful for you to watch some 'How To' videos on how to use Moovly. As well as featuring in some of these articles. You can find the Moovly Academy on the left side panel ...

Where are the millions of objects in Moovly?

Browse the libraries with tons of objects you can use for your projects On our website and other communications you may find that Moovly offers over 1.3 million free images, videos and sounds and access to even millions of additional objects. This ...

How do I edit a video or image?

Object Properties You can use the object properties tools to easily make changes to your photos or videos, such as changing the color, exposure, contrast or saturation. You can also add shadow, blur, outline to your object. In the Object properties ...

How to record videos with your webcam?

Instructions for how to work with the webcam recorder With the Max and Enterprise subscription, you are able to record videos via your webcam or screen. Webcam and screen recording is currently supported on Google Chrome and Mozilla Firefox. With the ...

How to mute or edit sounds in the editor?

Easily manage and edit audio in your project Once you've added a sound to your content, you have a few simple sound editing options at your disposal: Shift your sound in time: music, voice or sounds usually need to be synchronized with your visual ...