What are workspaces?

A workspace(s) is a separate group that can be created in your organization. Moovly specifically designed this feature so your team can collaborate on impactful campaigns or work closely together per department in your organization. You can also manage your brand assets, such as fonts, colors, assets, and logos for each workspace. With a user-friendly interface, workspaces are built to meet all your creative needs so they can make your campaign journey or workflow smooth and swift.

Only available for Enterprise groups
Creating a new Workspace

Follow these simple steps to create a new workspace:

Step 1: Log in to your Moovly account and click "Backoffice" in the left-side menu.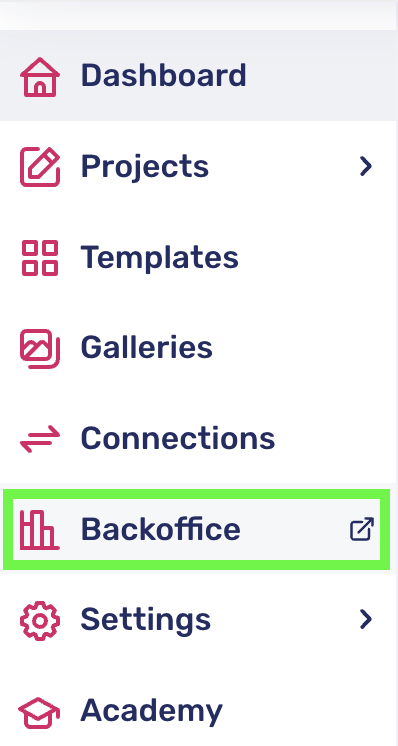 Step 2: Click "Workspaces"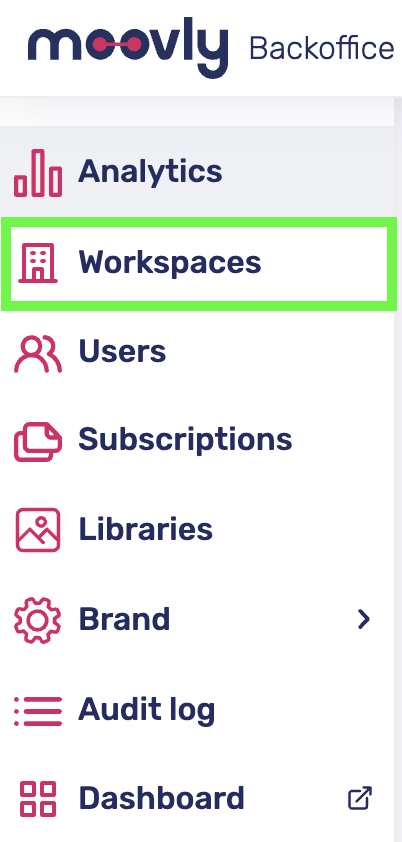 Step 3: Click "Create" to make a new workspace fill out the details, and give your workspace a (suitable) name.



Adding a new user to a workspace
Step 1: Click on the workspace to which you want to add a new user.


Step 2: Click "Add User" and fill in his first and last name, and email address. You'll notice that you can add users to multiple workspaces and/or grant a subscription.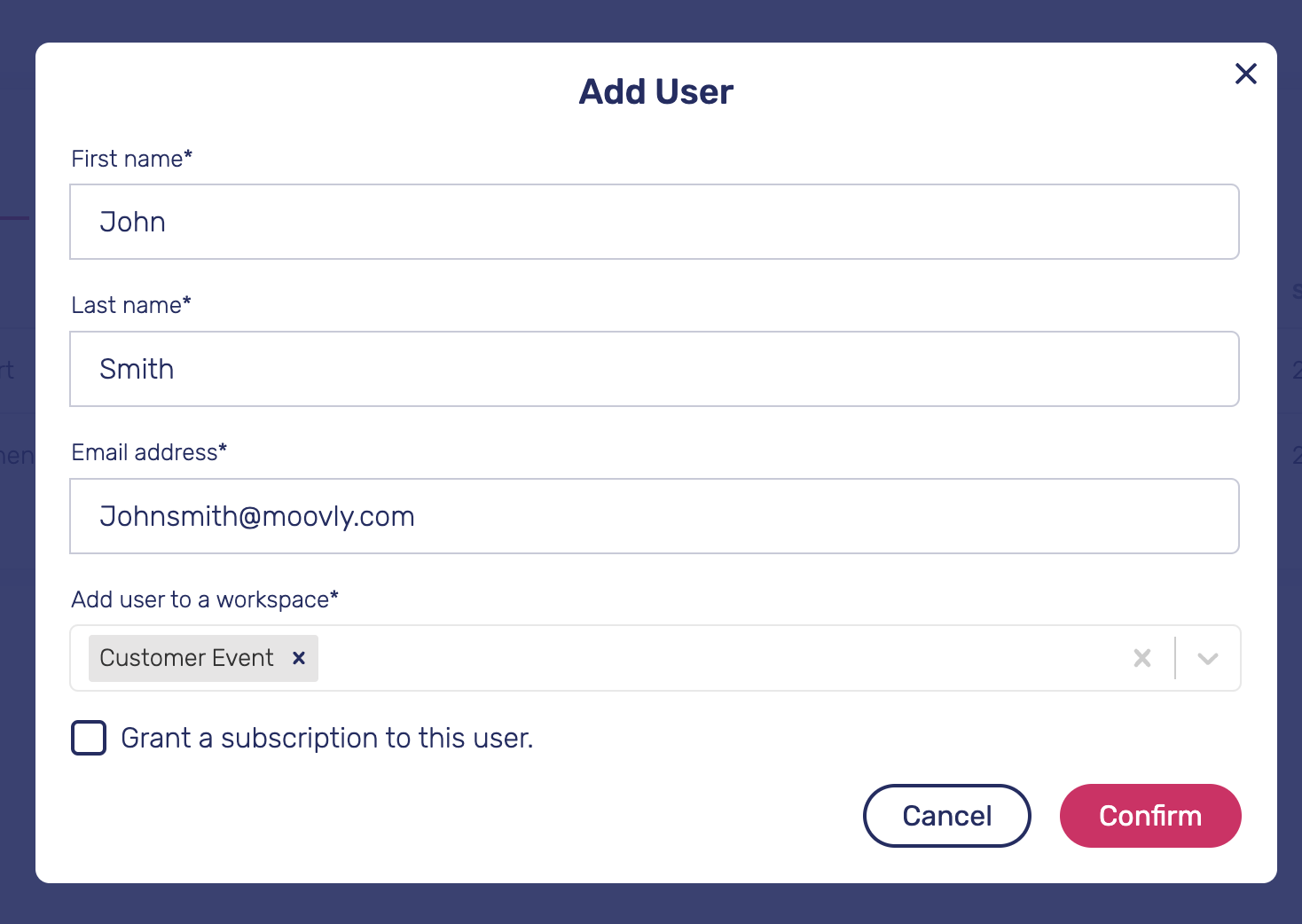 Step 3: Click confirm to add the user to the chosen workspace(s).