How can I change my billing information?
To modify your billing details, follow these steps:
Login to Moovly and click settings: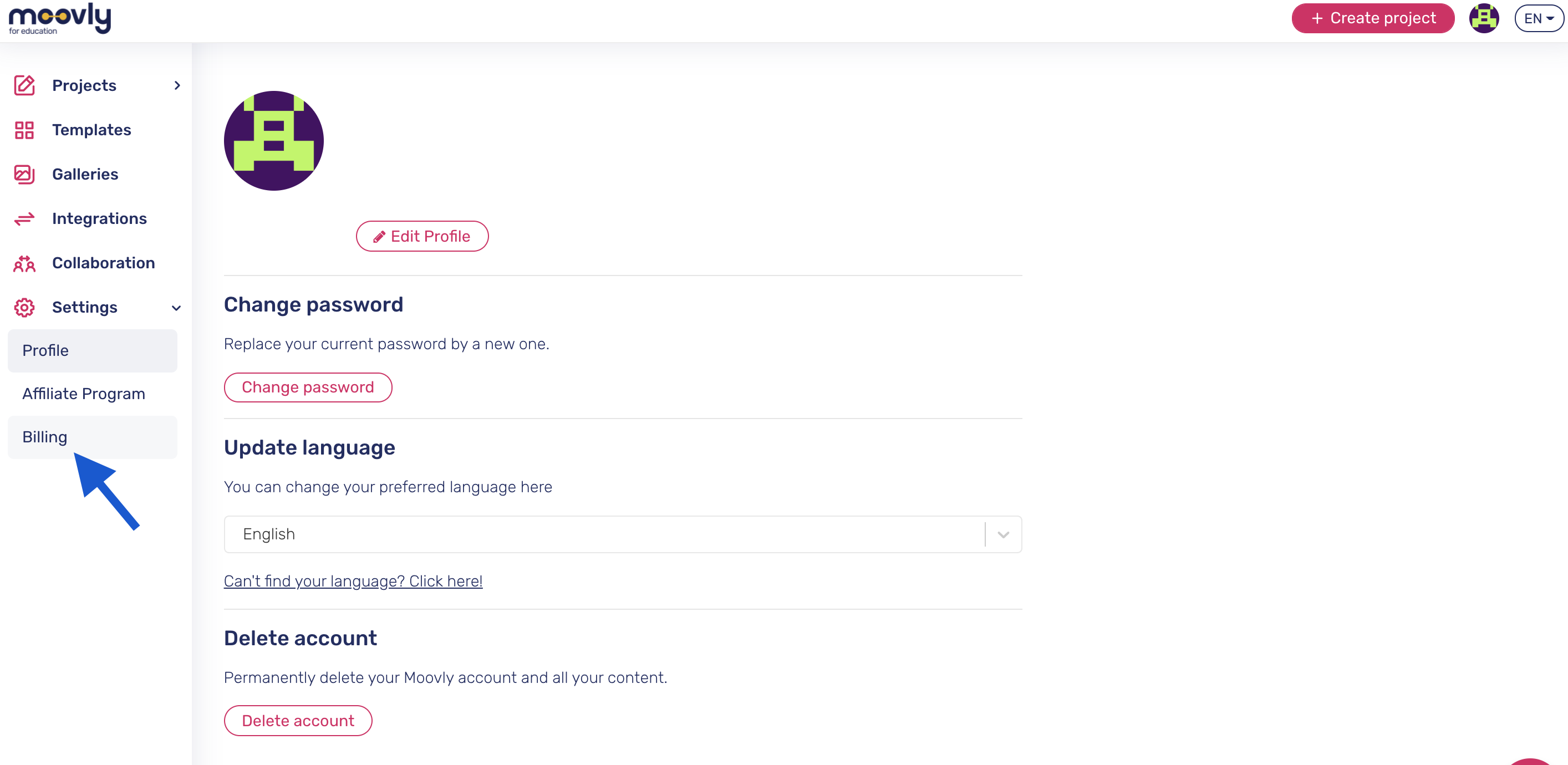 2. Next, in the submenu click the 'Billing tab:
3. Click 'See billing information'. You are now taken to our secure billing service provider Recurly showing your billing details. Click 'Edit" to change your information: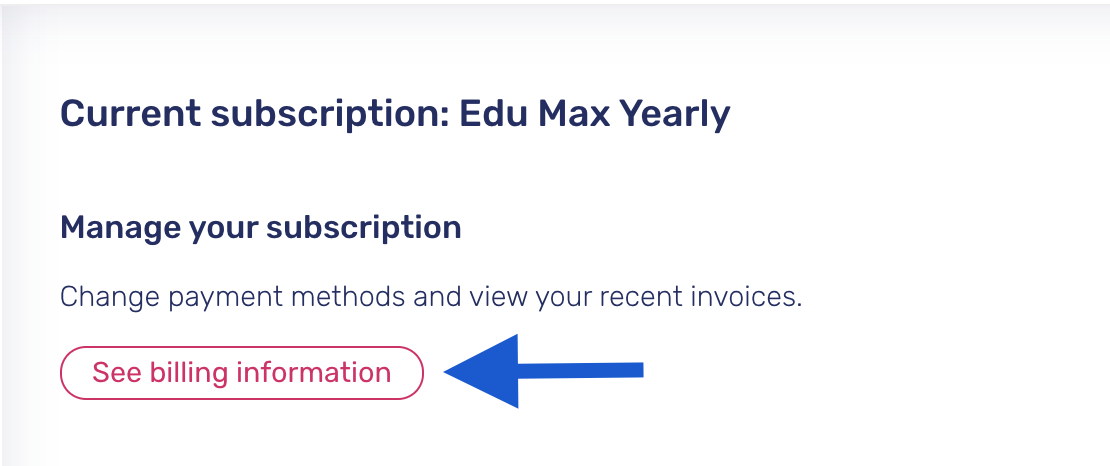 Related topics:
Related Articles

Which payment methods are supported?

How to pay for your Moovly subscription Whether you want to purchase or upgrade a subscription, Moovly provides several payment methods. We currently accept Visa, MasterCard, and American Express, as well as payments via Paypal. You will find these ...

How to cancel the auto-renewal of a paid subscription?

Read how to unsubscribe from your paid Moovly subscription You can cancel your subscription at any time. When you do so, you will cancel the automatic renewal of your subscription. Until the expiration date, your current subscription will remain ...

How do I change the email address linked to my Moovly account?

Change your email address quickly and easily Select My Profile from the top right of your Dashboard: 2. Click Edit Profile: 3. Enter your new email address and click Change email: 4. Check your email inbox for a verification email and click the link ...

How do I download an invoice?

Steps to download a Moovly invoice (Moovly Studio) When you purchase a subscription or Getty Images object on Moovly, you get an invoice via email. You can also download your invoices as follows: 1. Select "Settings" on the left side of the dashboard ...

What is VAT and when is it applied?

Process of VAT being applied to a Moovly purchase When you purchase something on the Moovly website, such as a subscription, VAT may be applied to the amount you have to pay. VAT stands for Value Added Tax, and is a tax added by the government to the ...