Instructions on how to publish a video to Google Drive
Step 1: Go to My Projects and click on publish to Google Drive.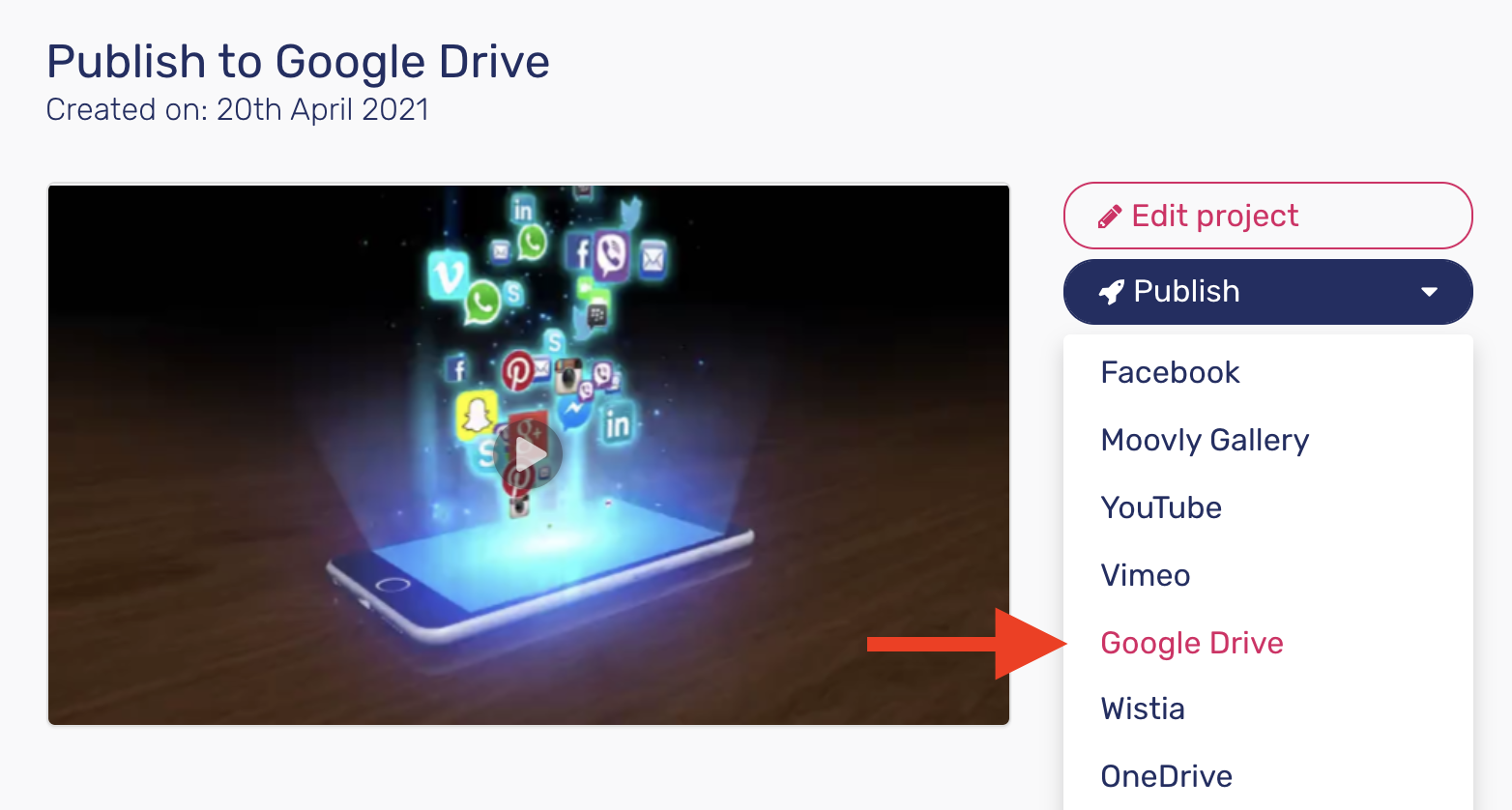 Step 2: Click Log in to Google Drive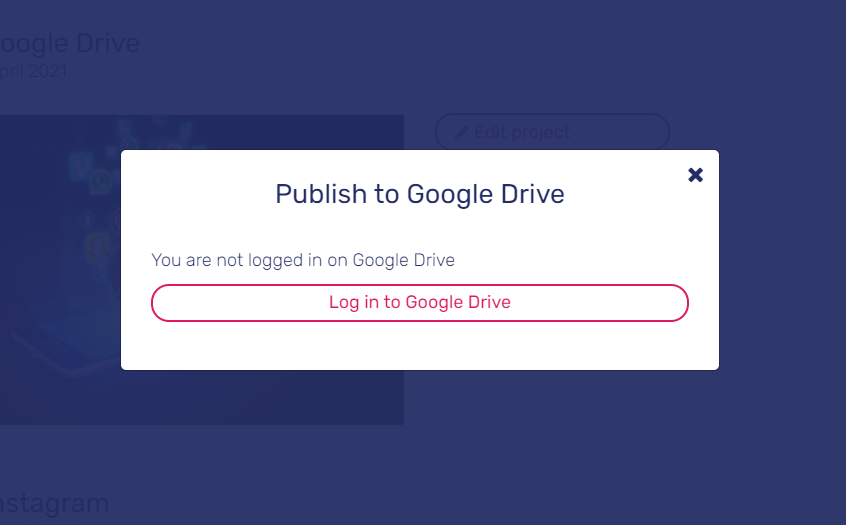 Step 3: Log in to your Google account and click allow to connect your Google account with Moovly.

Step 4: Choose your video quality, select the folder you want to publish your video to or create a new folder.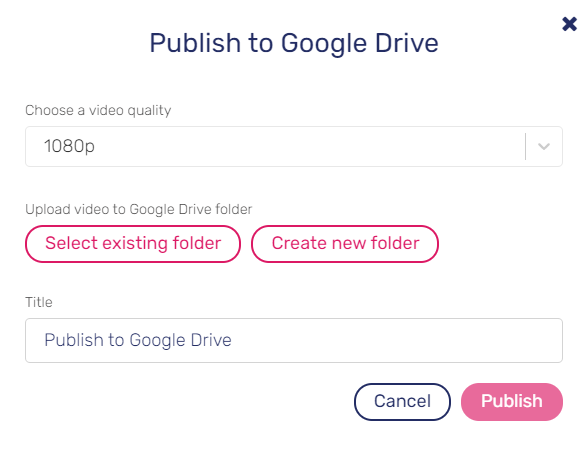 Step 5: Click publish to start uploading your video to your Google Drive folder!


Any issues publishing your video to Google Drive? Don't hesitate to contact support for further help!