To publish your Moovly project directly to Transistor you need to have a paid Transistor account.
Publishing your Moovly project to Transistor is a simple process:
Step 1: Go to My Projects and click on publish to Transistor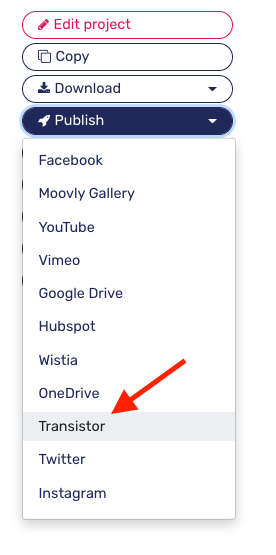 Step 2: Connect your Moovly account by adding your API Key
The API Key of your Transistor account can be found in your account settings located at the bottom of the page.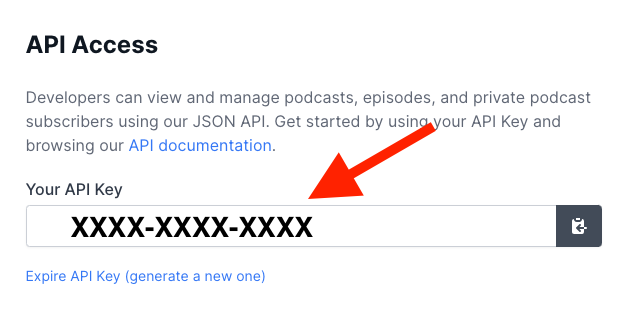 Step 3: On the Integrations page search for Transistor and click Add API key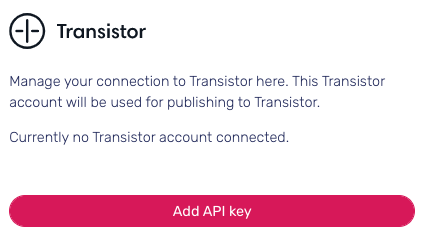 Step 4: Paste the API key and click Save API key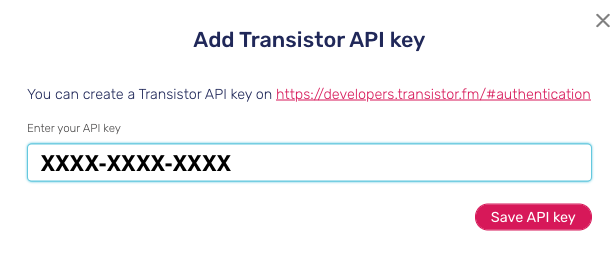 Step 5: Go to project, click on Publish and choose Transistor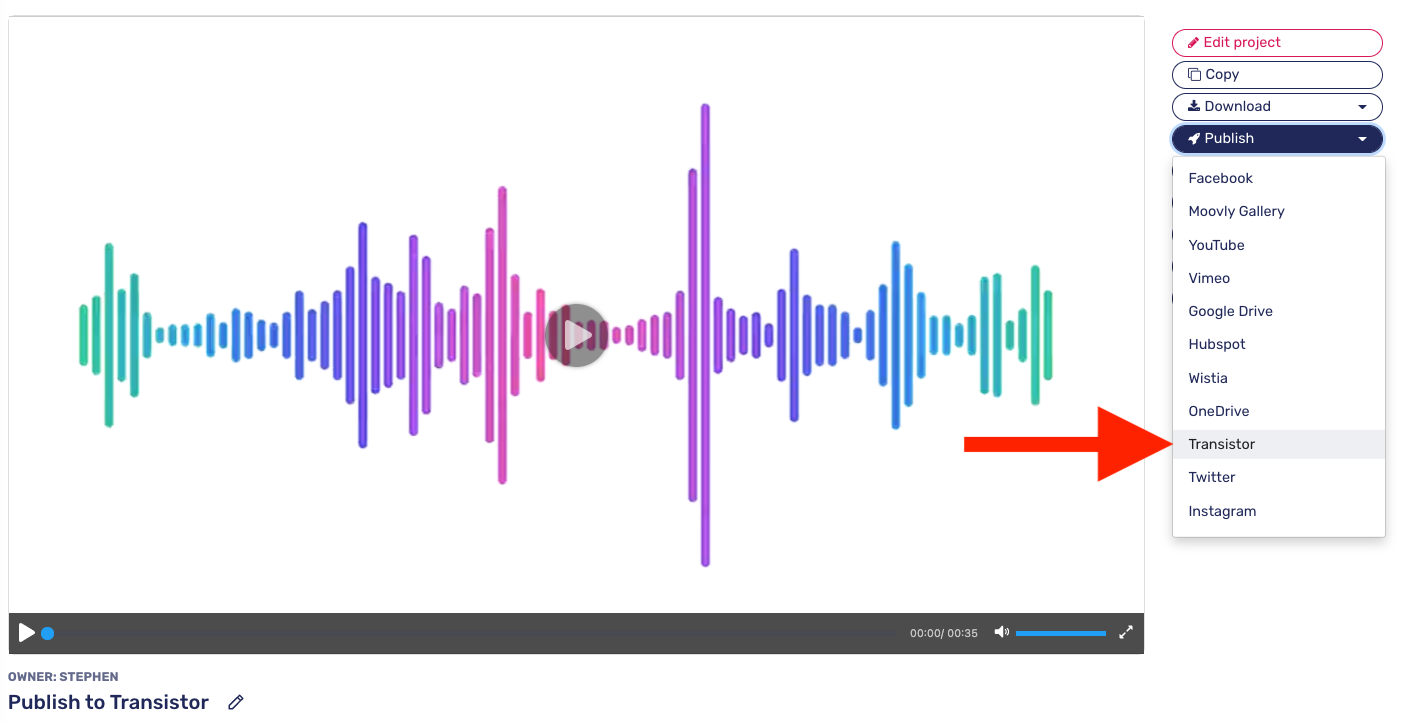 Step 6: Select the show where you want to publish your project
Enter the title of your Episode and click Publish.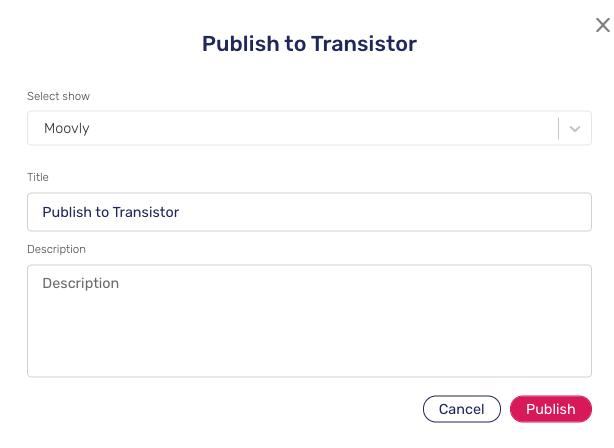 Step 7: Your project will now be rendered and published to Transistor

Step 8: In Transistor, you can locate your episode under My Shows - Your Podcasts - Show
Step 9: Finally you can add some additional information and choose to save and publish your episode