How to use the Text-to-video generation feature?
The text-to-video feature allows you to quickly generate videos based on text or a link to a webpage.

How does it work?
Step 1

:

Go to the Toolkit tab and choose Text-to-video generation.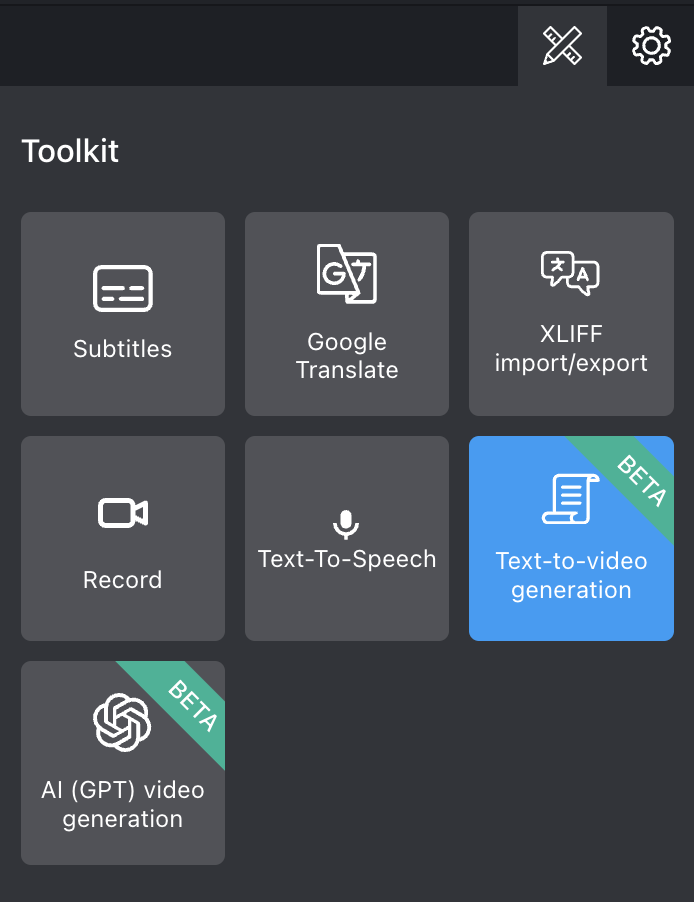 Step 2
:
Choose a title for the video, and add your text in the designated box below (max 2000 words).
There are two possible options to generate a video from.
Text to video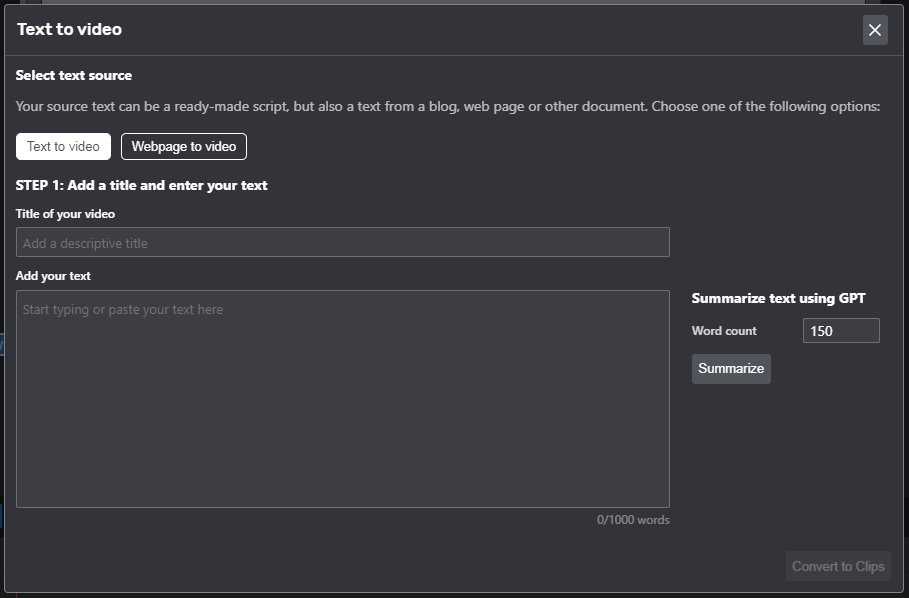 Webpage to video
Alternatively, you can choose a webpage and convert it into a video.

Choose a title, select the desired language, then simply enter the URL of the webpage you'd like to convert.

Next, click summarize to generate your script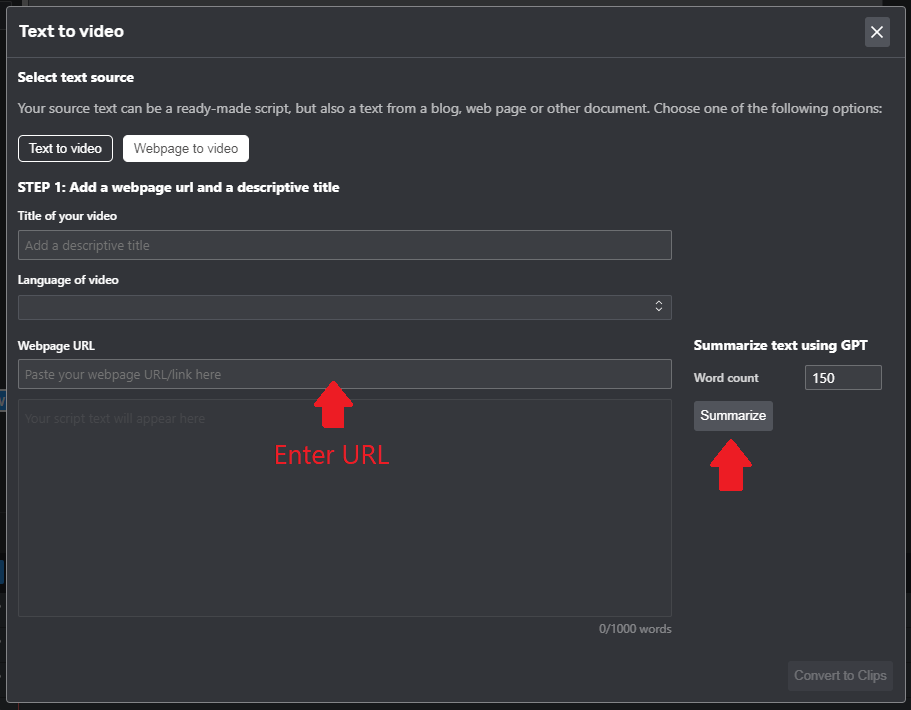 Step 3:
After the webpage is converted into text you can make further adjustments to the summary and click 'Convert to Clips'.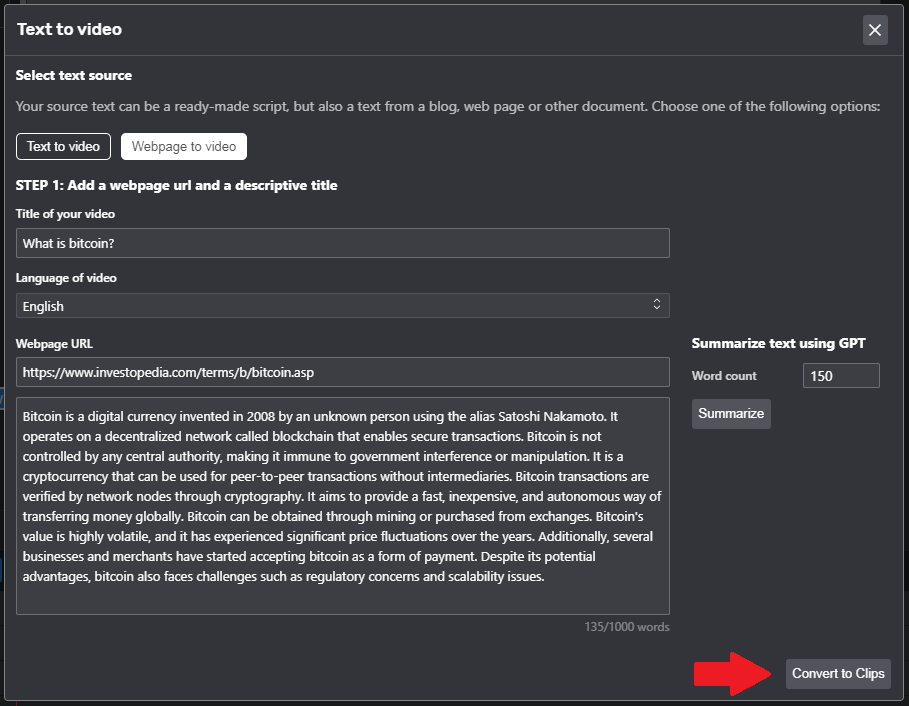 Preferences
Step 4:

You now view your proposed arrangement of clips and additional settings for your text and visuals.



Text


You can further adjust your text for each clip here and decide if you'd like to have your text visible on screen and/or seen as 'Subtitles'.
Visuals


No visuals: this will give you a blank video with just the clips and text where you can choose your own visuals.

iStock videos: This will automatically pick video clips from the iStock library.

iStock images: Images picked from the iStock library.


Unsplash images: Images picked from the Unsplash library.
Step 5:

Click 'select clip style' to continue.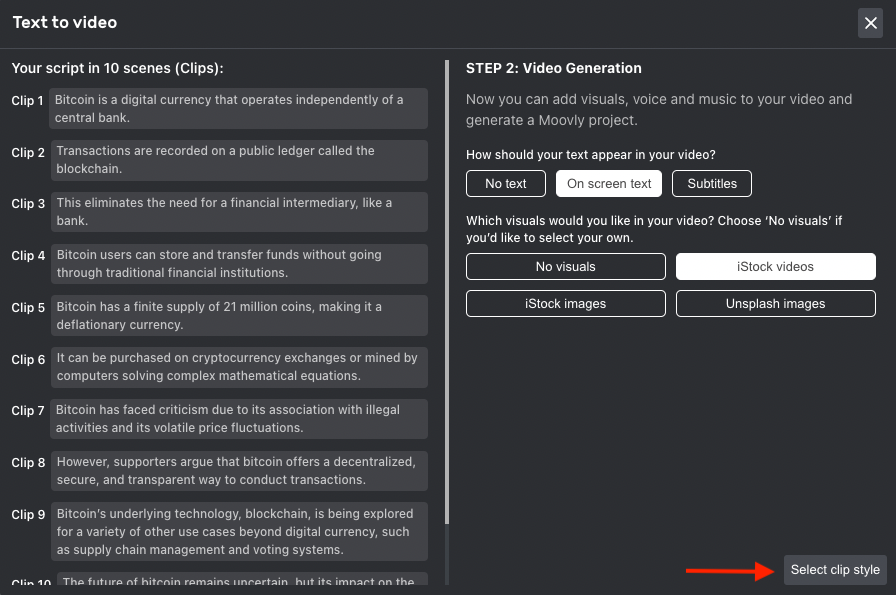 Text Style animations and audio settings
Finally, choose your text style, and add Background music and scene animations.
Step 6:

Click 'Create video' to start generating your video.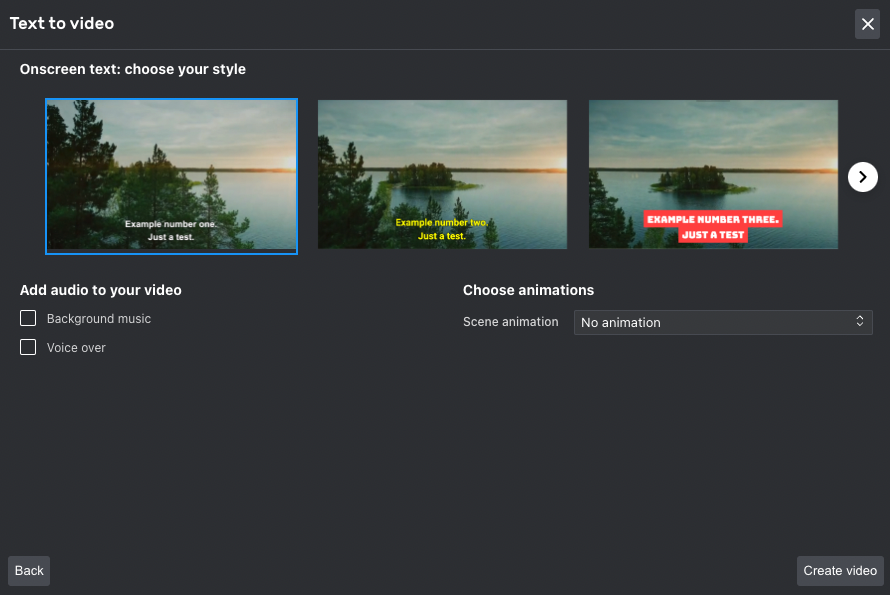 Your video will be created, you make further changes to your videos. If you are satisfied with the result you can save your project and render into a video.
---
Related topics:
Related Articles

How to use AI-based GPT video generation?

To automatically generate video content using GPT (AI), follow these steps: Step 1: From your Dashboard, click the Create Project button to open the Moovly Editor. Choose a horizontal 16:9 aspect ratio. Step 2: In the Properties panel, click on the ...

How do I use the Text-to-Speech feature?

Please note that the Text-to-Speech feature is available for Max and Enterprise users. To find out more about these subscription, please click here. Text-to-Speech is a great feature to enhance the viewer experience of your video. You can choose ...

What is the Toolkit and its features?

Overview of the Toolkit and the features inside it The Toolkit is a collection of advance features including Subtitles, Google Translate, XLIFF import/export, Reord, Text-To-Speech, Text-To-Video generation, AI (GPT) video generation. You can access ...

Text-to-Speech: Which languages are available?

Find out how many and which languages can be used with the Text-to-Speech feature. Please note that the Text-to-Speech feature is available for Max and Enterprise users. The following languages are available with the Text-to-Speech feature : ...

How to edit my AI (GPT) video?

After you've generated your video using the AI (GPT) Video Generation feature in the Moovly Editor, you can make further improvements to your video by adding animation effects, modifying text, and replacing video or image objects. Editing text Select ...