How to edit my AI (GPT) video?
After you've generated your video using the AI (GPT) Video Generation feature in the Moovly Editor, you can make further improvements to your video by adding animation effects, modifying text, and replacing video or image objects.
Editing text
Select a text object on the
Timeline
and the Style tab on the right side of your screen will be shown. In the Style tab, you can further customize your text. For more information on working with text click here.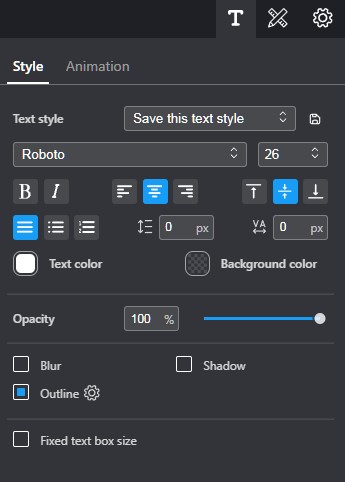 Editing Subtitles

Similar to text, you simply select the subtitle object on the Timeline. The subtitle properties will be shown in the Properties panel, where you can change their styling. To edit subtitle content, double-click the subtitle on the Stage and change the text. You can add new subtitles by clicking "
Add Subtitle
" below the Timeline. For more details
click here
.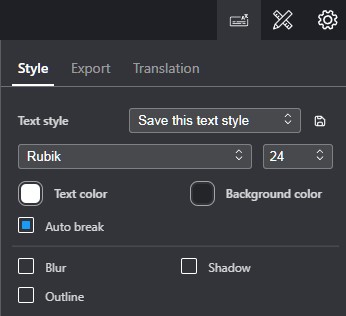 Editing video and image objects
Select a video or image object on the Stage or the Timeline. You can add filters, masks and much more in the Properties panel, under the Style tab. For video objects, the Playback tab lets you adjust the play speed and volume of your video.

More information on working with video objects can be found here.

You can use our handy
swap object feature
to quickly replace video, image or sound objects with footage from your Personal Library or our available libraries.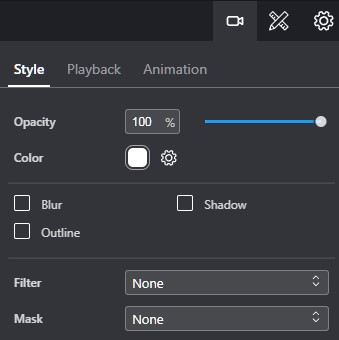 Editing sound objects and music
Select the sound or music object on the Timeline. This will open the Sound tab in the Properties panel.

You can adjust the speed and volume of the audio object. For more information
click here
.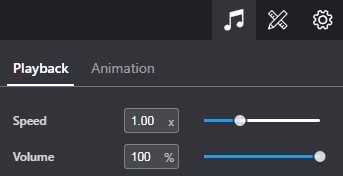 Adding animation
Select the object you'd like to add animation to. Click "Add animation" below the Timeline. You can further edit the applied animation effect under the Animation tab in the Properties panel. More information

Related Articles

How to use AI-based GPT video generation?

To automatically generate video content using GPT (AI), follow these steps: Step 1: From your Dashboard, click the Create Project button to open the Moovly Editor. Choose a horizontal 16:9 aspect ratio. Step 2: In the Properties panel, click on the ...

How do I edit a video or image?

Object Properties You can use the styling properties to easily make changes to your photos or videos, such as changing the color, exposure, contrast or saturation. You can also add shadow, blur, outline to your object. In the Object properties you ...

Trimming videos in Moovly

How to trim videos in Moovly New feature! When you have added a video object to your Personal Library, you can choose to trim your video object to cut out certain parts that are not necessary for your project. Follow these easy steps to trim your ...

How to mute or edit sounds in the editor?

Easily manage and edit audio in your project Once you've added a sound to your content, you have a few simple sound editing options at your disposal: Shift your sound in time: music, voice or sounds usually need to be synchronized with your visual ...

How can I add filters to an image or video?

Learn how to apply filters to your images or videos in the Moovly Studio. You can give your images and videos a special look by using one of our available filters. Step 1 : Select an object Choose an image or video you want to put a filter on. This ...