Step 1: Go to My Projects and click on publish to Wistia.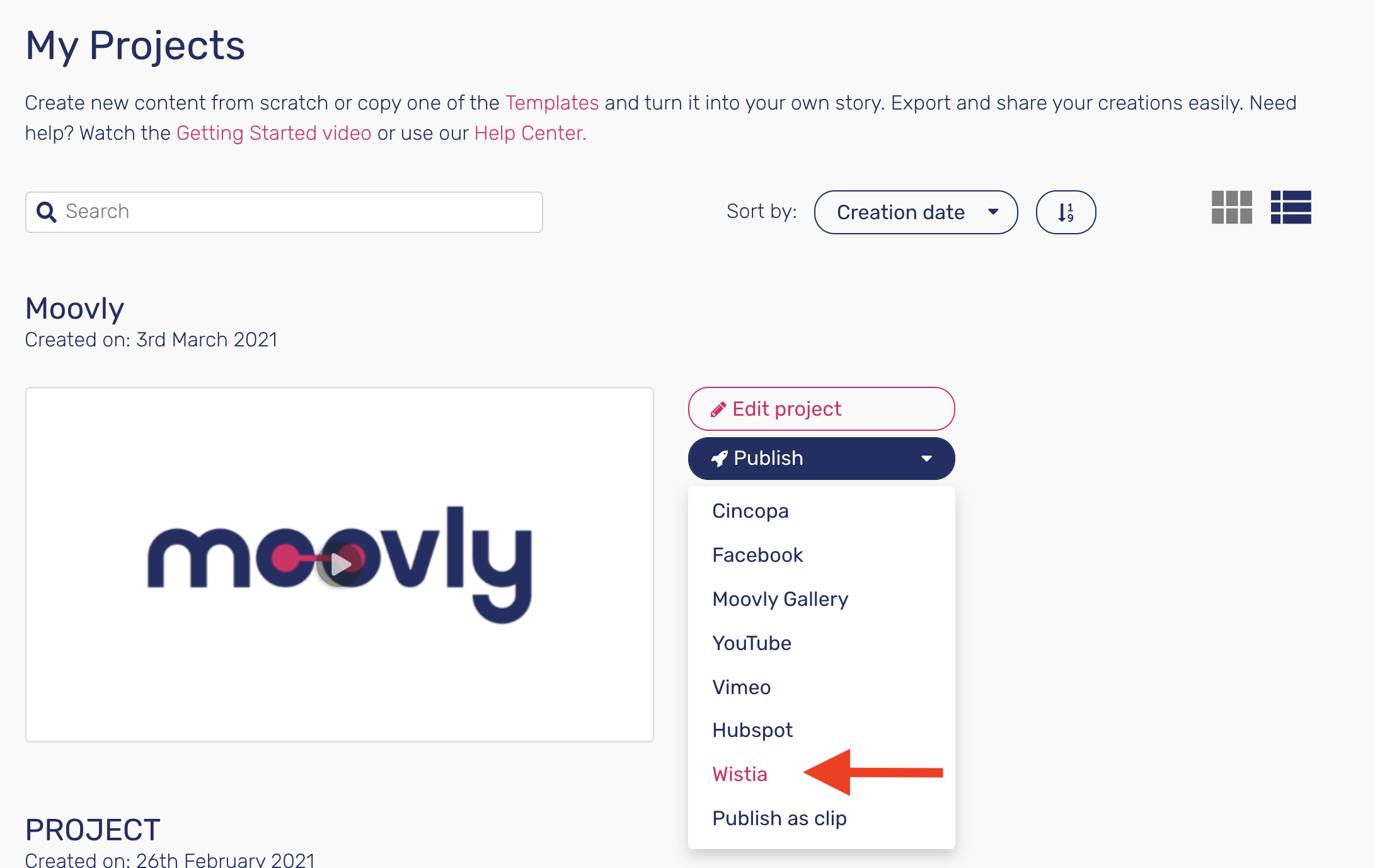 Step 2: Connect your Moovly account with Wistia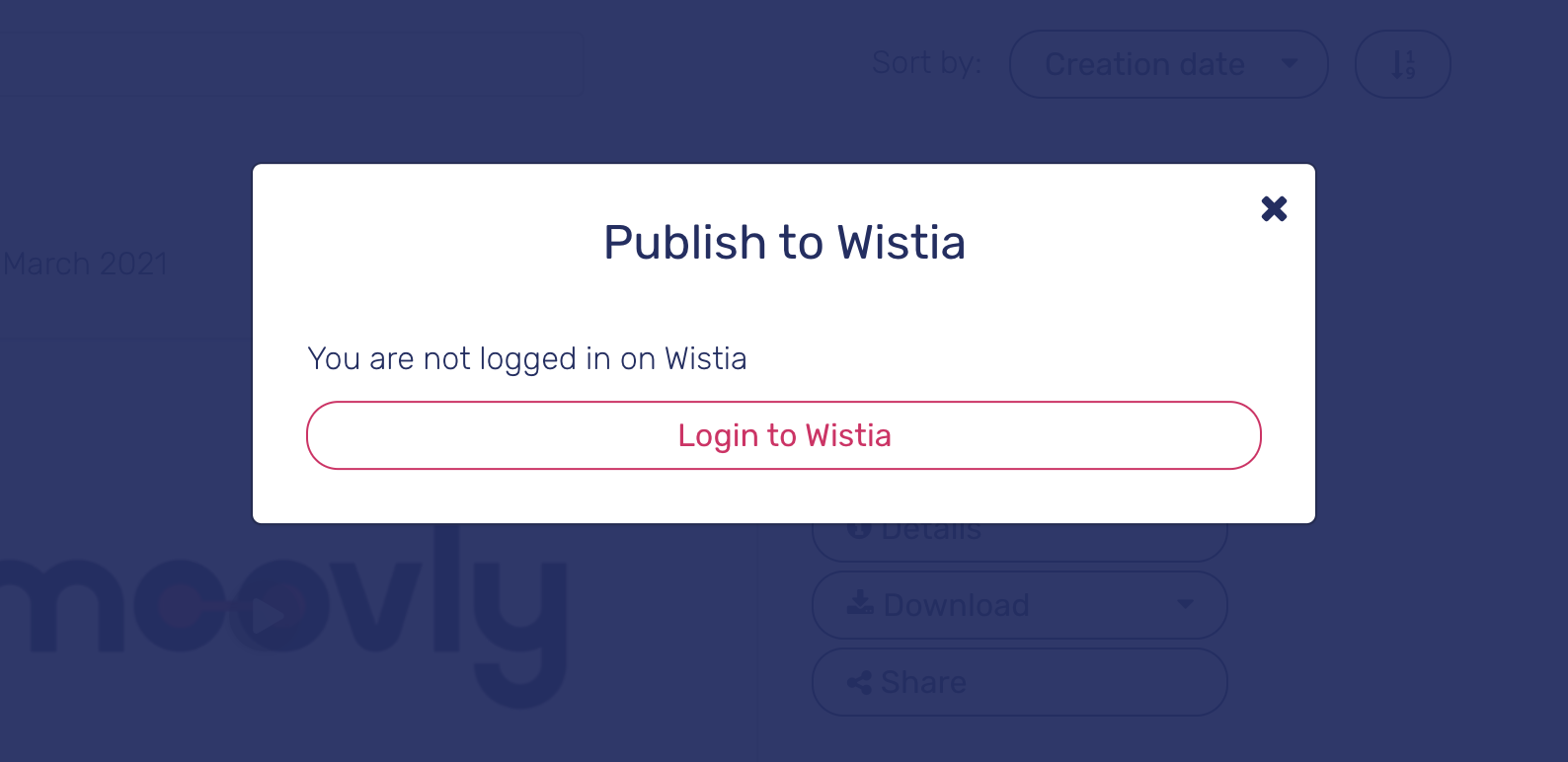 Step 3: Click Authorize to connect your account.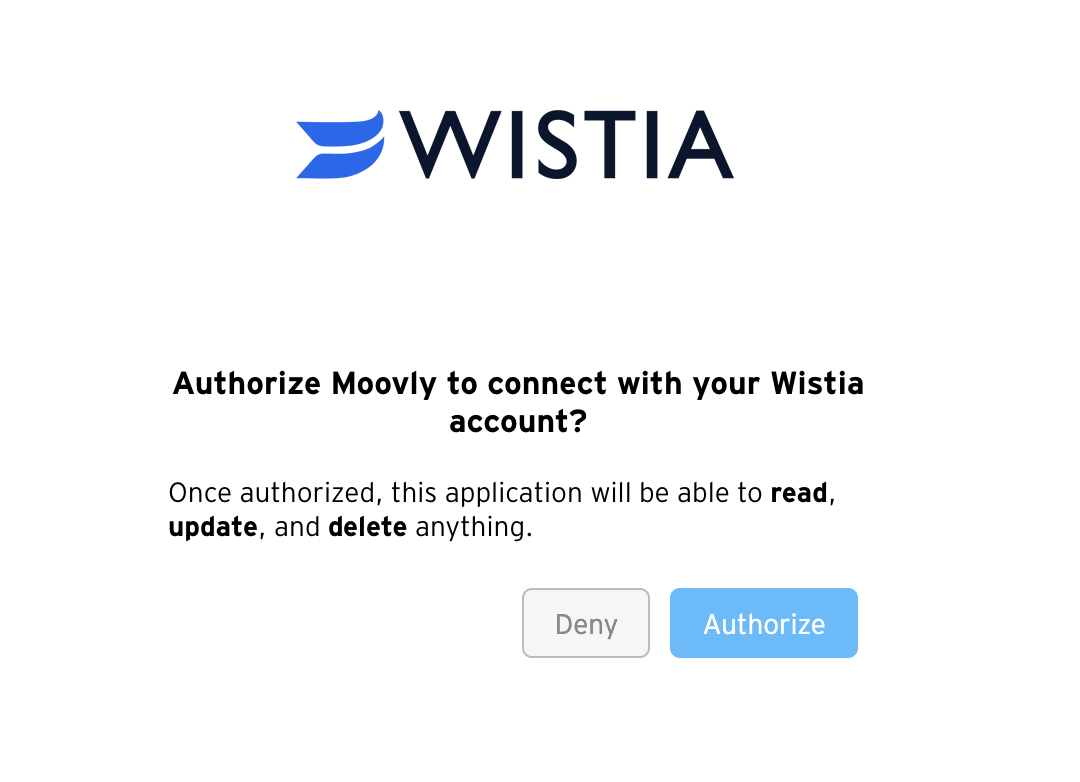 Step 4: In the following panel you can choose the quality of your video, to which project you'd like to publish your video to and the title of your video. After you enter the required information click on Publish.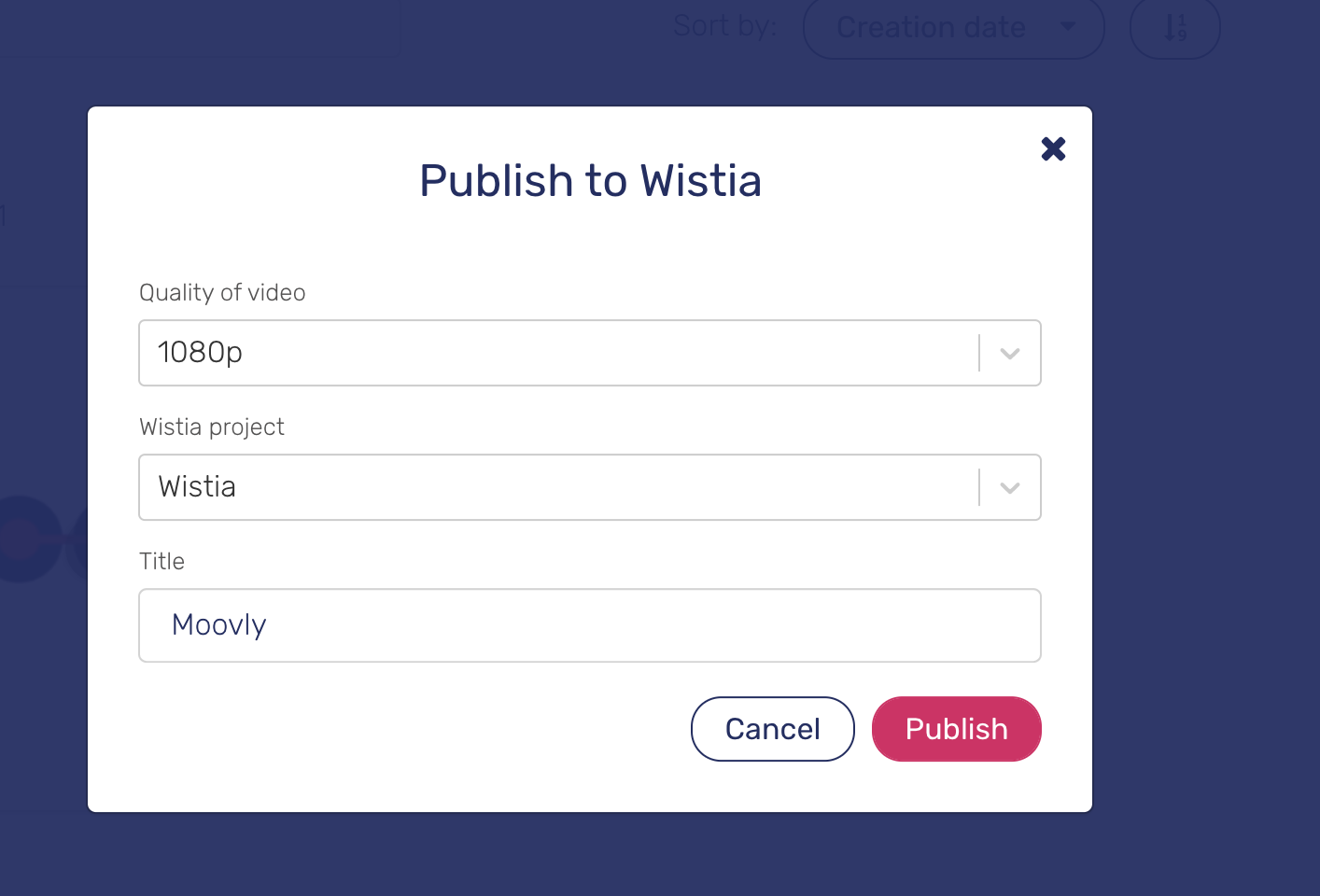 Your project will now be rendered and uploaded to Wistia.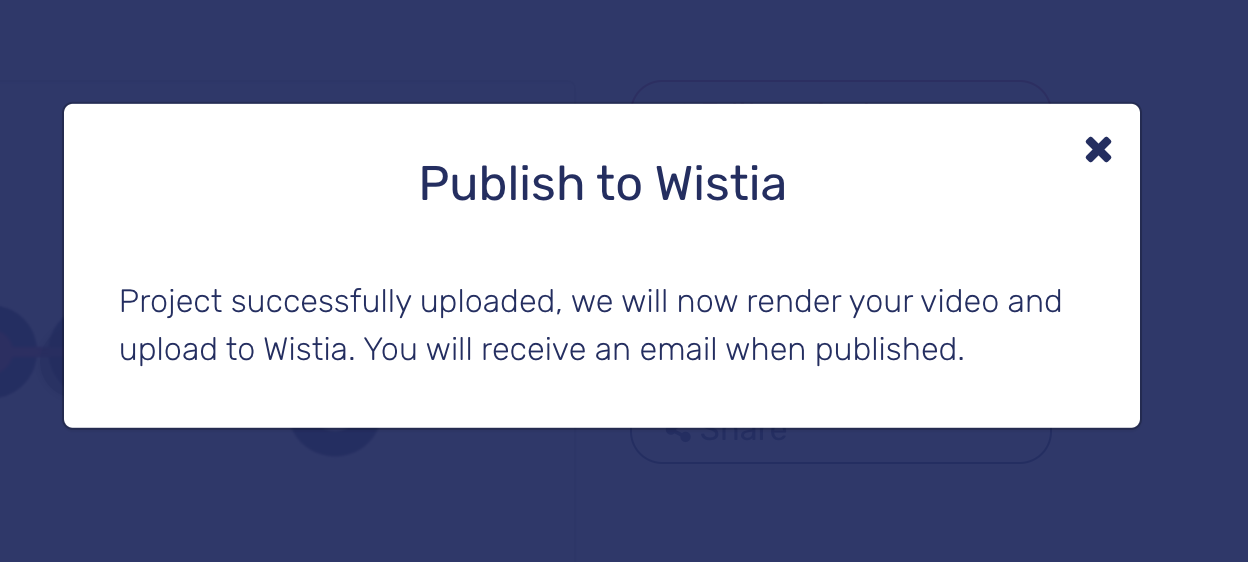 Once the render and upload are finished your video will be available on Wistia.